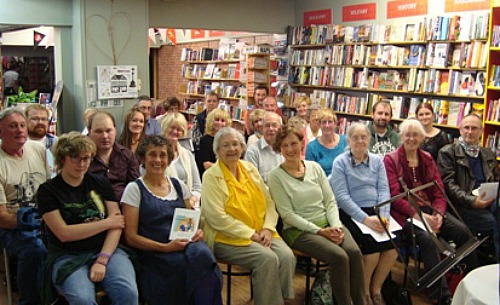 Nantwich is a town full of writers!
Scores of scribes packed out an event staged by Nantwich Bookshop for the launch of an anthology showcasing work by Crewe and District Writers' Circle.
The pamphlet, entitled Word Weavers, contains poems on everything from jackdaws and country music to pink racing cars as well as pieces of flash fiction.
The reading also included a poem set to music by local musician, Trixi Field.
Trixi's mother, Waltraud Field, who was a founder member of the Circle 52 years ago, was the first of the poets to perform.
The pamphlet is dedicated to her husband Tom, who died last year.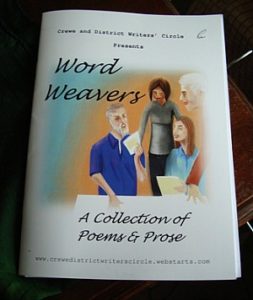 Local poet and winner of the Cheshire prize for literature, Phil Williams, said the poems are a reminder of "how many gifted writers we have on our doorstep".
Crewe & District Writers' Circle performs free readings for local groups as well as holding events and poetry and prose competitions.
It provides a friendly atmosphere for new writers as well as supporting members who have been published widely.
For more information about the circle, visit their website.
For copies of the pamphlet, email [email protected]
All proceeds will enable the circle to organise future events and activities to support writers.