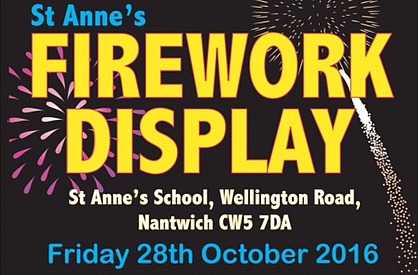 St Anne's School in Nantwich is to host its firework night on Friday October 28.
The event will start at 5.30pm and run until 8pm, with a barbecue, drinks and a fairground.
Crewe-based Blitz Fireworks will be staging the firework display.
Organisers are offering a £25 voucher prize for the winner of the best pumpkin carving on the night.
Advanced tickets available from the school are £4 adults, £2 children. On the gate, adults £5, children £3.50.