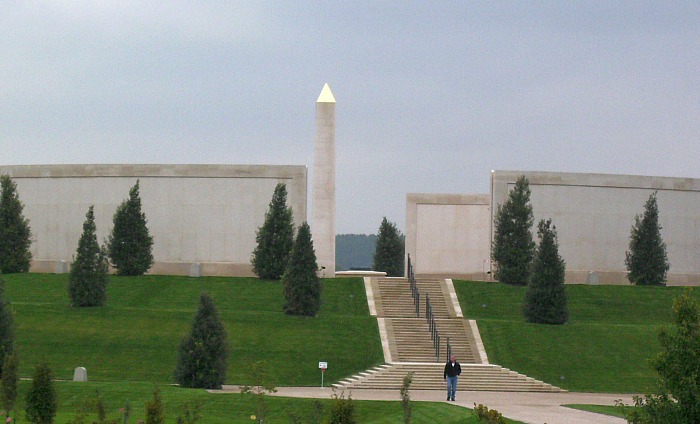 Malbank School and Sixth Form in Nantwich is helping the National Memorial Arboretum in its bid to break a world record.
The Arboretum wants to achieve a Guinness World Record this Christmas by obtaining the highest number of signatures on a greetings card.
And on November 15, Malbank School is organising for its 1,200 students, staff and parents to sign the card for the UK's year-round Centre for Remembrance.
The challenge has been set up to give thanks for the Armed Forces at Christmas.
And more than 13,288 signatures are needed for the Arboretum to break the current world record set by the Dubai Police in 2015.
The card – designed free of charge by Tolputt Keeton in Tamworth – is 2.1m high and 4.5m wide when opened out.
It features a giant poppy set against a background of more than 800 photographs taken at the Arboretum.
There are spaces for 20,923 signatures on the card, which is travelling around the Midlands and London over the next couple of months.
It will be signed by children and adults from organisations including schools, shops and businesses.
Each person who signs it will be asked to include a short message on the card.
It will also be available for signing by visitors to the Arboretum on November 11 and 13.
Virgin Trains will whisk the card down to London where it will be presented to a senior military figure and will go on display at the Ministry of Defence in Whitehall.
Sarah Montgomery, managing director of the Arboretum, said: "We thought the giant Christmas card would be a wonderful way in which to pay tribute to the Armed Forces at this special time of year.
"We will be pulling out all the stops to try to achieve a Guinness World Record for the highest number of signatures.
"It is going to be quite a challenge and we are very grateful Malbank School has offered to help us fill the 20,993 spaces on our card by getting as many people as possible to sign it for us."