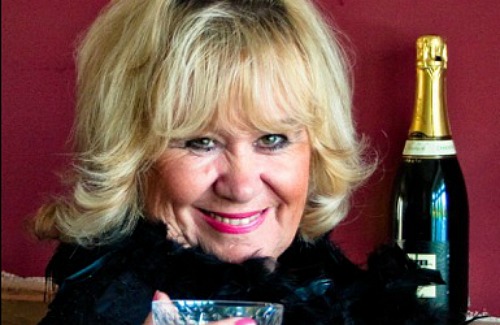 Sunny Ormonde, star of BBC Radio's The Archers, will be performing to an audience at Faddiley Hall near Nantwich this month.
The Knutsford-born actor, who has played Lilian Bellamy on the radio show for the past 16 years, will travel to Faddiley on November 19.
During the show, entitled "Sunny Ormonde – The One", she will entertain audiences with tales of her distinguished career.
Her portrayal of the "outrageous and raunchy" Lilian Bellamy has made her one of The Archers listeners' favourite characters.
During "Sunny Ormonde – The One", Sunny will fill audiences in on favourite pieces from her acting career, including Shirley Valentine and Under Milk Wood, and behind-the-scenes stories from The Archers.
There will also be a question and answer session with the audience.
Sunny said: "Having been born in Knutsford, I am so looking forward to performing my show in the county in which I grew up.
"Lots of the stories in my show are about my Cheshire years and I cannot wait to share them and meet all of the lovely Cheshire audiences!"
The shows are part of Cheshire Rural Touring Arts' autumn season of touring, taking professional arts events to rural venues and libraries across the county.
She will first perform at Norley Village Hall on Friday November 18 at 7.30pm, before heading to The Goodwill Hall in Faddiley on Saturday November 19, also at 7.30pm.
Tickets for the show, suitable for aged 16 and above, are available directly from the venues and can be booked by calling 07770 701 069 for Norley or 01270 524 441 for Faddiley.
Enquiries about the show, contact CRTA by email [email protected] or call 01244 972835.
The full CRTA autumn season can be found at www.cheshireruraltouringarts.co.uk