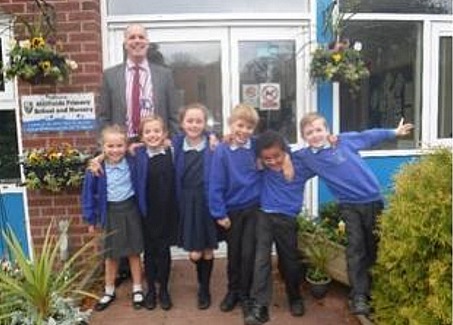 Millfields Primary and Nursery in Nantwich has been graded as 'Good' overall in a latest Ofsted report.
Inspectors visited the school and nursery on Marsh Lane for two days last month.
And headteacher Phil Whelan said they were "pleased" at the comments made by inspectors.
It graded the school as Good overall, with personal development, behaviour and welfare judged to be Outstanding.
"The children at Millfields show the greatest respect for each other, for all staff and their environment," the Ofsted report says.
"As a result, the school is an exciting and pleasant place to be. In lessons and around the school, children behave very well."
Inspectors added: "All the staff in the school know the pupils well and take great care to ensure that they are safe and happy.
"Pupils of all abilities are progressing well."
Headteacher Mr Whelan said: "All the staff at Millfields work fantastically well together with the common goal of making the school the very best place it can be for all of our children.
"While we know the great work that takes place at Millfields on a daily basis, it is nice for that hard work and care to be recognised by Ofsted.
"Our longer term aim is to continue to develop the children academically and pastorally while keeping the warm and friendly atmosphere that make Millfields feel so special."
Parents with children due to start primary school in Nantwich need to apply for a place before January 15 2017.