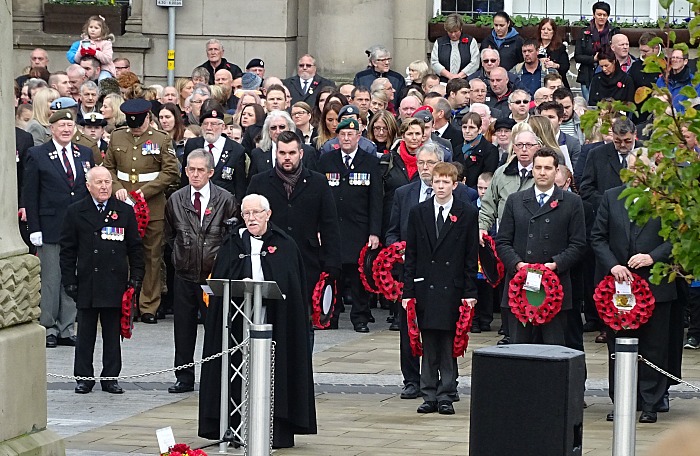 Thousands of people young and old paid tribute to fallen heroes at a series of Remembrance Day services in South Cheshire.
Towns, villages, schools and colleges staged services across the weekend to mark Armistice Day.
Large services were held in the town centres of Nantwich and Crewe, with parades through the town featuring former servicemen, young cadets, councillors, and families.
In Crewe, the parade ended at Memorial Square where the service was led by the Reverend Ken Sambrook, with a bible reading from Cllr Simon Yates, Leader of Crewe Town Council.
There was the sounding of the Last Post, a two-minute silence, and hymns were sung.
Several local organisations, groups and schools were present and laid wreaths during the ceremony. The music was performed by Crewe Brass and TheFunkyChoir.com
A similar event was held in Nantwich, with a parade through the town ending at wreath-laying by the War Memorial in the town square.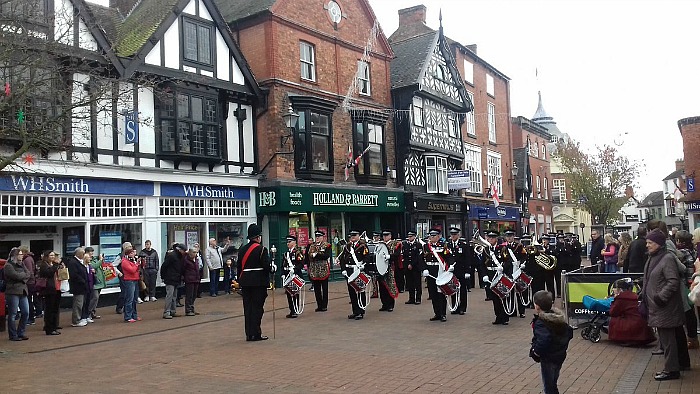 Brass bands played music as crowds gathered in the square to pay their respects.
In nearby Bickerton, Anne Capewell, 14, from Peckforton, and a member of the Lions Youth Brass Band, sounded the Last Post at the Holy Trinity Church.
She was watched by minister Jenny Arthurs, church warden Dick Cracroft, beavers from the Sandstone Scout Group and cubs from the 35th South West Cheshire (Wistaston) Scout Group.
At Reaseheath College, students and staff commemorated Remembrance Day on Friday.
More than 1,000 people gathered around the flagpole on campus to pay tribute to servicemen and women.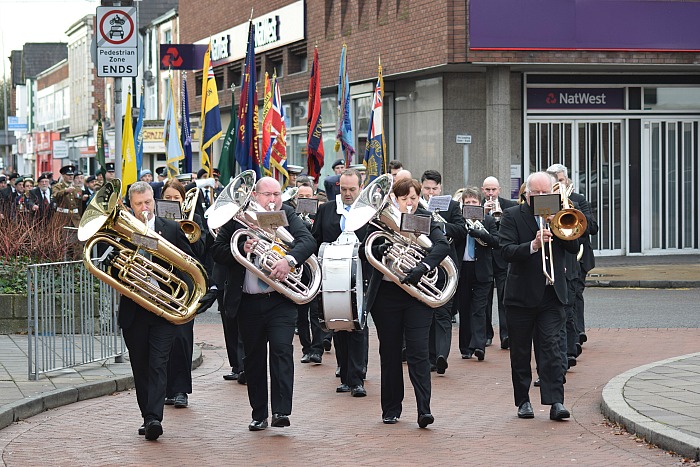 Two wreaths of poppies, one red in respect of humans and one in purple in memory of animals involved in war, were laid by Foundation students Ryan Micklewright, Emma Sutton, Ellie Wood, James Kelly, Courtney Brown and Liam Gallagher.
Two minutes of silence was broken by Vice Principal Dave Kynaston, who reminded the students that global conflict often affected families nearer home, and that many members of the armed forces were the same age as themselves.
And a two-minute silence was observed by the South Cheshire College community, as staff, students and guests assembled in the College's Crescent area for Armistice Day.
Andrew Charlton, student liaison officer, opened the ceremony by addressing those gathered.
More than 2,000 people stood to observe a two-minute silence, where they were asked to reflect on those who died in war.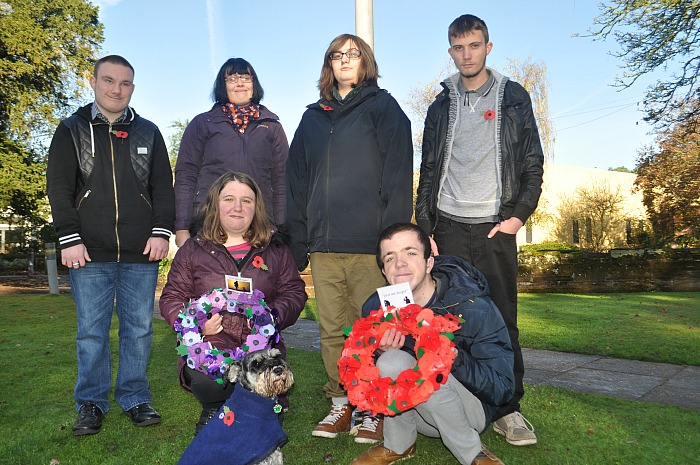 Music lecturer Rob Chapman performed the Last Post on the bugle, before students Charlotte Parsons and Brendan McQue read two poems from World War One.
Andrew said: "The Armistice commemoration is always an important event in the college year.
"It is the coming together of all students and staff in an act of remembrance and it had a strong community feel."
Crewe Town Council clerk Steve McQuade attended the ceremony.
He said: "It was an honour to join the students to show our respect and gratitude for all those who have sacrificed their lives for us. We will remember them."
Student ambassador Nathan Armstrong, said: "It was a really dignified ceremony and was good to see the college community getting together to pay their respects. The poems were also a nice time to reflect."
(pics courtesy of Jonathan White, Reaseheath College and South Cheshire College)