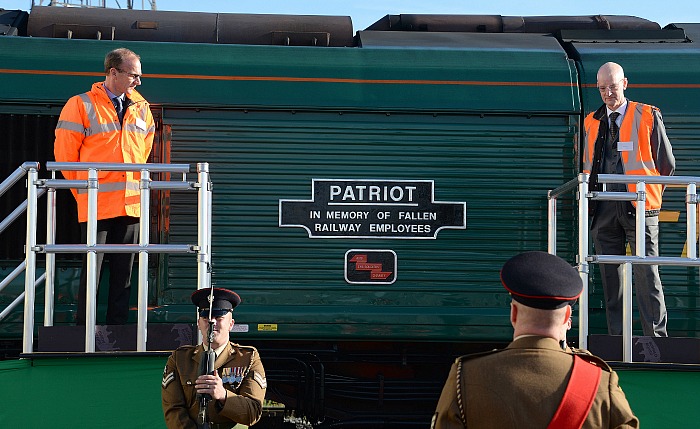 A Freightliner locomotive in South Cheshire has been named 'Patriot' in honour of railway workers who lost their lives in the First World War.
The naming ceremony, at Freightliner's new maintenance facility in Crewe, was attended by more than 40 people on Armistice Day.
They included Graham Wood, whose grandfather Wilfred Wood VC, a former employee of London North Western Railways, was awarded the Victoria Cross in 1918 for conspicuous bravery and initiative on the Italian front.
Following a Remembrance Service and observation of the two-minute silence, Graham and Freightliner UK managing director Adam Cunliffe officially unveiled the name plaque.
"Freightliner is honoured to name locomotive 66418 'Patriot' in commemoration of the 20,000 railwaymen who made the ultimate sacrifice in WW1," said Adam.
"It is particularly poignant that the naming ceremony took place at our new maintenance facility in Crewe.
"This is where the original war memorial steam locomotive 'Patriot 1914' was built, in remembrance of the fallen of the London and North Western Railway."
The naming is part of an initiative called 'Project Railway Honour'.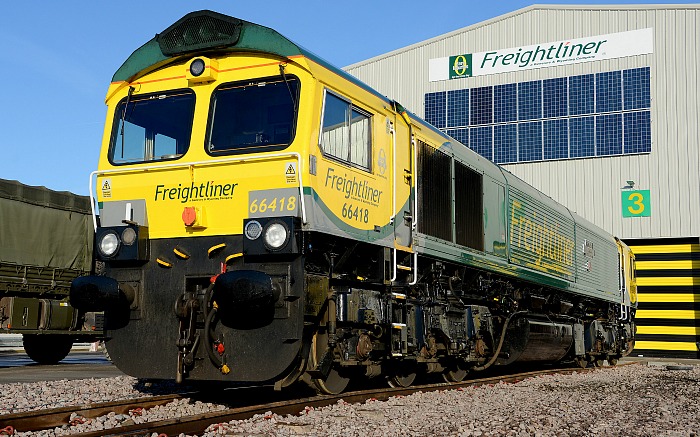 Under the scheme, model railway manufacturer Dapol will produce a detailed scale model of locomotive 66418 'Patriot'.
For every model sold, a donation will be made to ABF – The Soldiers' Charity – the national charity of the British Army.
Phillip Naylor, regional director North West ABF, said: "The whole team at Freightliner Crewe should be very proud of the immaculate turnout of the engine and a really moving naming ceremony that caught the spirit of Remembrance perfectly.
"Moreover, the nameplate will be a lasting reminder of the sacrifice made by those who have gone before.
"ABF The Soldiers' Charity are very pleased to be beneficiaries of the initiative to fundraise through the sale of replica engines, and this will help us in our mission to support soldiers, veterans and their families in times of need."
Pre-orders for the limited edition N gauge models of 'Patriot' can be made at the Warley National Model Railway Exhibition at the NEC Birmingham on November 26-27 or at www.projectrailwayhonour.com