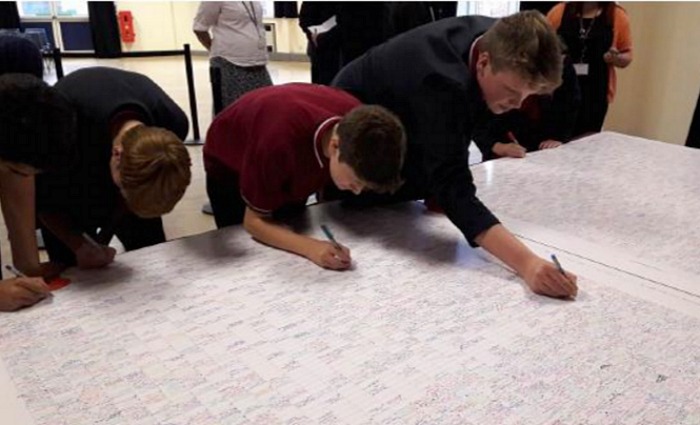 Malbank students, staff and governors have helped out in a World Record by run by the National Arboretum Memorial.
The Nantwich school on Welsh Row has supported a project which hopes to break the Guinness World Record for the biggest Christmas card.
The target is 20,000 messages and when complete it will be delivered to the Her Majesty's Armed Forces in recognition of their continued service and sacrifice.
The card, measuring 2.1m high and 6m wide, was in school for a whole day this week.
And staff and students managed to add more than 1,150 signatures to the card.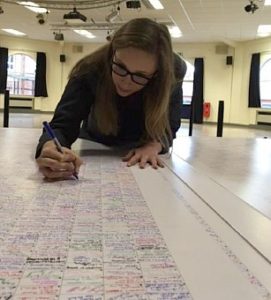 Malbank headteacher Jeanette Walker said: "This was a wonderful experience for our school and we were honoured to have played a part in the record attempt.
"Not only did we add a significant number of signatures to the card we also created a poppy memorial at the front of school around the recently planted tree from the battlefield of the Somme.
"We feel it is vitally important for us as a community to pay our respects to those who have made the ultimate sacrifice and to those who currently serve in our Armed Forces."
Pupils from local primary schools Highfields, Millfields and Nantwich Academy also joined the event.
All pupils took part in a series of Remembrance related activities in the afternoon.