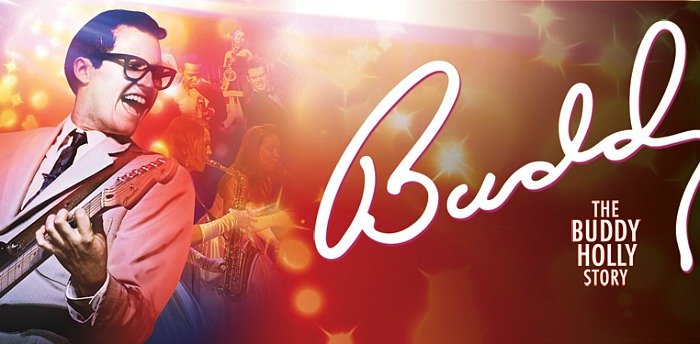 The award-winning show 'Buddy : The Buddy Holly Story' left the audience at The Lyceum dancing in the aisles, writes Claire Faulkner.
The jukebox musical is beautifully staged and very entertaining.
If you're not a fan of Buddy Holly before you go to see this show, you will be by the time you leave.
The show tells the story of Buddy's life between the first contract that he signed with Decca in 1956 to the last concert he played in 1959.
The music was superb. The cast produced hit after hit, each one sounding better than the last.
The audience loved Alex Fobbester as 'Buddy', his look and sound was just perfect.
Fellow 'Crickets', Josh Haberfield as 'Jerry Allison' and Joe Butcher as 'Joe B. Mauldin' were also great performances.
Just when you thought the music couldn't get any better, the second act concentrates on the Clear Lake Concert that Buddy played in alongside The Big Bopper and Ritchie Valens.
Thomas Mitchells gave an outstanding performance of 'Chantilly Lace' as 'The Big Bopper', and Jordan Cunningham rocks as 'Ritchie Valens' in 'La Bamba'.
'Buddy : The Buddy Holly Story' is showing at The Lyceum until Saturday November 19.
A must see for any music fan. It's funny, entertaining and full of brilliant music.
Go see it, I guarantee you won't be disappointed.