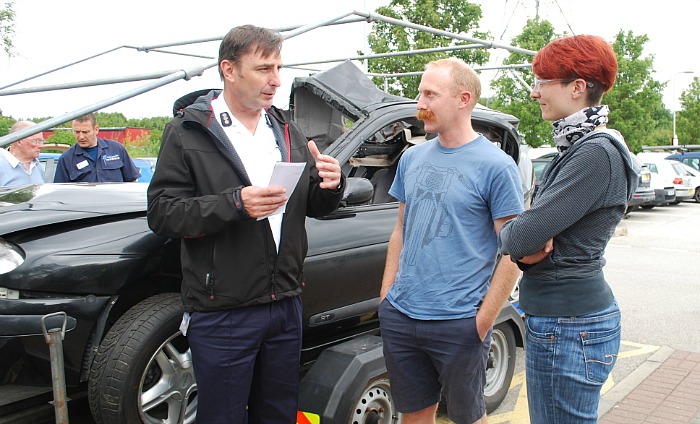 Nantwich firefighters will host a dedicated 'Brake road safety event' in the town this week.
The event, part of the National Road Safety week, will take place at Morrisons supermarket in Nantwich on November 24, from 2pm to 4pm.
Road Safety Week is coordinated by charity Brake and involves thousands of people around the UK taking action for safer roads.
The Nantwich event is one of a number across Cheshire this week.
Colin Heyes (pictured), the Cheshire Fire and Rescue Service's road safety manager, said: "This year, we are encouraging drivers to take the Brake Pledge.
"The pledge calls for drivers to promise to do everything they can to protect themselves and the people around them.
"The elements of the pledge are the known major contributory factors to the deaths and injuries which occur on the roads of the UK.
"These are inappropriate speed, use of mobile phones, not using seatbelts, driving when tired, under the influence of alcohol or drugs, and using poorly maintained vehicles.
"We'll also be asking people to only use the car if necessary – public transport, walking and cycling are better for the environment and health.
"Every day, five people die on UK roads and over 60 are seriously injured.
"Brake are asking everyone to help put a stop to this by spreading the word about life-saving importance of The Brake Pledge during Road Safety Week.
"We're pledging our support by hosting a number of driving safety initiatives across the flagship week."