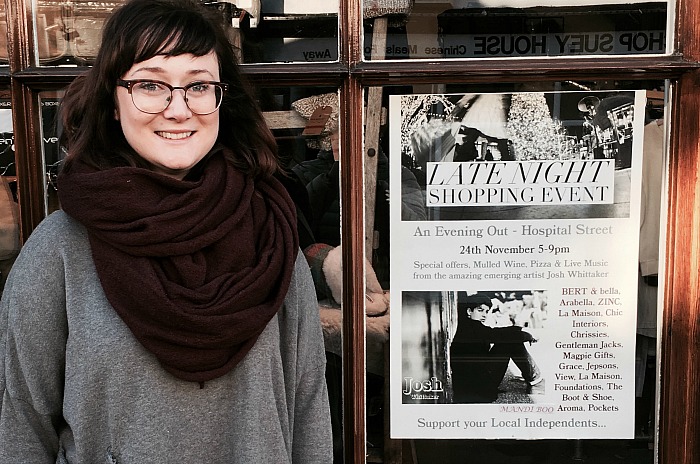 Nantwich traders on Hospital Street have clubbed together to stage another "An Evening Out, Nantwich" event.
Store owners will offer a night of treats and entertainment this Thursday November 24 to get shoppers in the mood for the festive season.
Between 5pm and 9pm, there will be mulled wine, nibbles, live entertainment from talented performer Josh Whittaker, as well as special offers and rewards from all retailers.
Organiser Jade Kotowski (pictured), from BERT & bella, said: "This should be the best late night opening Nantwich has seen.
"So many of the local businesses are on board and there's going to be lots of surprises throughout the evening for everyone. We can't wait!"
As well as BERT & bella, shops taking part include ZINC, Arabella, La Maison, Chrissies, Chic Interiors, Foundations, Wall Street, Mandi Boo, Pockets, Jepsons, View, Grace, Aroma, Le Café de Paris, The Boot & Shoe, Gentleman Jacks, Magpie Gifts, Crumbs Cakes.
Shoppers are urged to support the local independents and join in the fun.