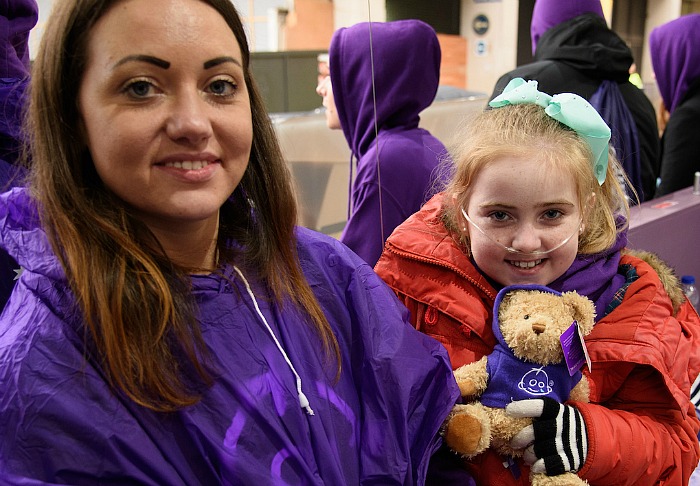 Young Nantwich cystic fibrosis patient Elle Morris played a starring role in the spectacular Lord Mayor's Show parade in London.
The 10-year-old and her mum Becky Whitfield, from Wrenbury, were cheered on by more than half a million people for London's oldest street parade.
The Stapeley Broad Lane pupil was there as one of a handful of patients from Great Ormond Street Hospital and special guests on the Premier Inn & Restaurants float.
Elle has cystic fibrosis and is waiting for a double lung transplant at Great Ormond Street Hospital.
She is on oxygen full time and spends a lot of time in isolation having her treatment, but remains determined and courageous.
She hit the headlines after writing ten wishes to celebrate her 10th birthday.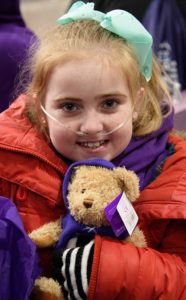 And has even recorded a pop video to raise awareness of her condition which has had more than 75,000 views online.
The float was designed with a music and celebration theme and included artwork created by patients at Great Ormond Street Hospital.
Elle's mum Becky said: "It was amazing to be a part of this special day, we had a fantastic time and there was such a party atmosphere even through the rain and cold!
"It was great to meet the other GOSH families and Elle loved waving at the crowds from the float – it was so much fun!
"We're so thankful to have been invited, it was the experience of a lifetime and we felt so privileged to be picked to be aboard the GOSH float representing such a wonderful charity."
Elle was also joined by team members from Premier Inn and Restaurants who helped to raise £7.5 million for the charity thanks to phenomenal fundraising efforts up and down the country.
Money raised will go to the Premier Inn Clinical Building – a new state-of-the-art medical facility at Great Ormond Street Hospital.
The new building, expected to open in Autumn next year, will see cramped, outdated wards replaced with new facilities to match the hospital's world class care.
Amit Aggarwal, director of corporate partnerships from Great Ormond Street Hospital Children's Charity, said: "We were delighted to be joined by Elle and her mum for this very special day."
The Lord Mayor's Show has floated, rolled, trotted, marched and fought its way through 800 years of London history arriving into the 21st century as one of the world's best loved pageants.
It featured more than 7,000 participants, 20 bands, 150 horses and hundreds of other carriages, carts, coaches and vehicles.
For more information about Great Ormond Street Hospital Children's Charity go to www.gosh.org