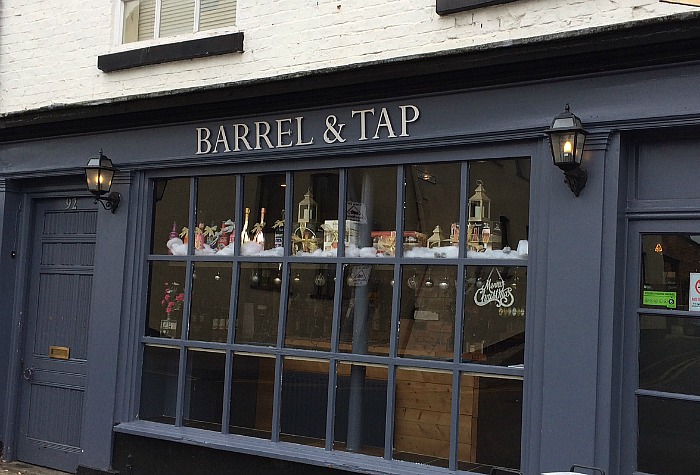 Bosses of new craft beer bar Barrel and Tap in Nantwich say the venue is providing a boost to the town – despite being dogged with early problems.
The outlet, on Hospital Street, was opened in June this year by brothers Matt and Alex Dale.
Joules Brewery, which also runs the Leopard on London Road, pumped thousands of pounds into the venture, helping to secure a 15-year lease on the building.
In the early weeks, they suffered problems with wrong operating licences, burst pipes and a flooded kitchen, and rival bar Beer Dock opening at a similar time on Swinemarket.
But now Joules' sales boss Steve Bainbridge is confident the Barrel and Tap, which employs seven people, is back on track.
"The returns are now better than expected, which is great news," he said.
"We had an issue with the licence at the start – the premises only had a restaurant licence instead of a full licence.
"This meant we had to wait four weeks for the licensing authority to make that change to the licence, so we could only Thursday to Sunday during that period.
"There was lots of hearsay being spread around, and our other pub The Leopard had reservations about it opening.
"But now they are seeing the benefit as it helps to bring more people to this end of the town."
Barrel and Tap sells bottled and draft beer, much of which belongs to Joules.
But Matt, who now runs the venue on his own, said they are also able to bring in guest ales.
"More people are trying it in here, which is all we want," he said.
"We get around 40 to 50 new customers coming in every week.
"I've got good relationships with the other pub and bar managers in the town, and it's good for the town to have bars situated in various points to bring more people in.
"In terms of the Beer Dock, I've said to the guys they are more then welcome in here."
Steve added: "It does not do us any favours long-term to be falling out with others.
"Joules has tried to do craft beer bars before, but they have been turned into a Joules pub in the end.
"This one is different, Nantwich is different."