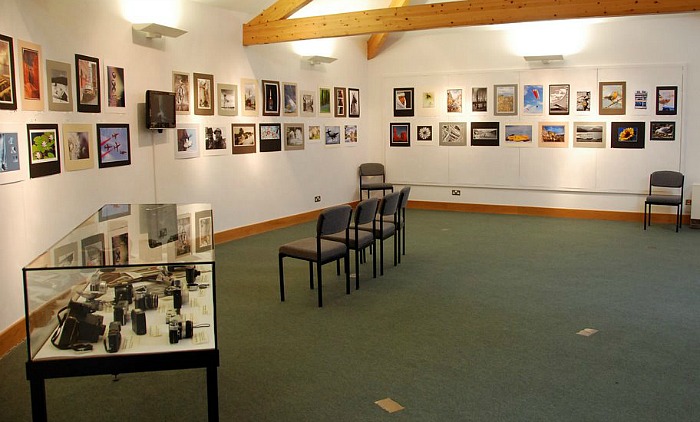 Nantwich Museum has announced its 2017 programme of temporary exhibitions aimed at showcasing local talent.
The Pillory Street venue aims to provide a varied programme of art and heritage events.
Running up to Saturday January 21, in the Millennium Gallery, are the final weeks of the 2016 Nantwich Camera Club exhibition of prints and projected images.
Talking Pictures – an exhibition by Nicholas Ferenczy follows including poetry readings and practical art workshops.
At the end of March, there is a Celebration of William Shakespeare by John Harrison.
River Weaver – A Meander Through Time is the summer exhibition prepared by the museum's Research Group focusing on the river around Nantwich.
The 2017 Nantwich Camera Club exhibition opens in September and the year concludes with A Story to Tell by Kay Bayliss.
The annual Skoolzfest exhibition is scheduled for late Spring.
The opening exhibition in the Your Space Gallery is Road To The Battle Of Nantwich.
This will lead to Civil War Tours of the town, a musketry demonstration and music by Forlorne Hope on Holly Holy Day, Saturday January 28.
At the end of February is Marguerite Turner's exhibition Shared Space.
This is followed in May by the annual Rotary Children's Art competition.
Crewe and Nantwich U3A Photography will exhibit their work from the end of May.
Running concurrently with River Weaver – a Meander Through Time will be Drawn from the Weaver, artwork by Pamela Field inspired by the river.
In the Autumn will be Performing Bodies by Beryl Wyatt.
Other events during the year include occasional talks and children's workshops.
Entry to the museum and exhibitions is free but there are charges for some events.
There is usually a chance to buy work from the art exhibitions.
For further information contact Nantwich Museum on [email protected], call 01270 627104, visit www.nantwichmuseum.org.uk