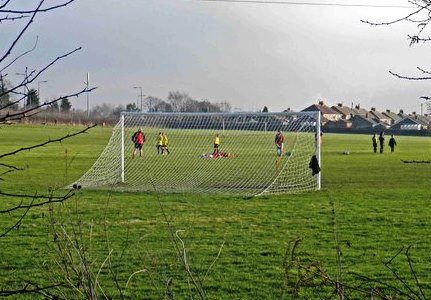 Railway Hotel progressed in the Presidents Cup with a 3-1 victory over NHB FC.
Two goals from Asher Moat and one from Wayne Beggs helped them to a second round win, Colin Watson replying for NHB FC.
Sydney Arms won 3-1 at rivals Crewe Ath with Mike Chesters, Rob Timmis and Adie Socha scoring.
Nathan Tickle replied for Crewe Ath.
Square One won a tight game with AFC Leopard by 4-3 with goals from Lines, Herron, Griggs and Thomas.
Collina, Hassall and Walton scored for AFC Leopard.
Premier Division Wistaston Ath had a comfortable 7-1 win over Division One White Horse, with goals from Jack Turner, Liam Kelleher, Matt Taylor, Isaac Thaw, Leo Davies, Declan Scott and Ollie Orme.
Gaz Beardsmith scored for White Horse.
Bank Corner won the all Division One tie, beating Barrel & Tap 4-0 with goals from Hart, Garratt, Southwell and Goodwin.
Talbot won 4-3 at White Eagles with goals from Wayne Garnett, Andy Truan, Gaz Gordon and Brandon Broadhurst.
Konrad Lewandowski scored two for White Eagles with Kamil Kanownik also scoring.
In Division One, there are now four teams at the top of the table with 32 points.
Betley FC are the new leaders following an 8-0 win at Audlem, Baker led the goal spree with four goals with others coming from Chapman 2, Robaczek and Parker.
Faddiley move up to second with a 5-0 win at Haslington FC with goals from Matt Scott 2, Rich Ford, Joey Hylton and Ash Lawton.
Nantwich YF are a further 2 points behind following a 5-2 win over Sandbach Town with Jake Standeven netting a hat-trick.
Other goals were scored by Andy Ward and Stuart Sadler. Jay Street scored both goals for Sandbach Town.