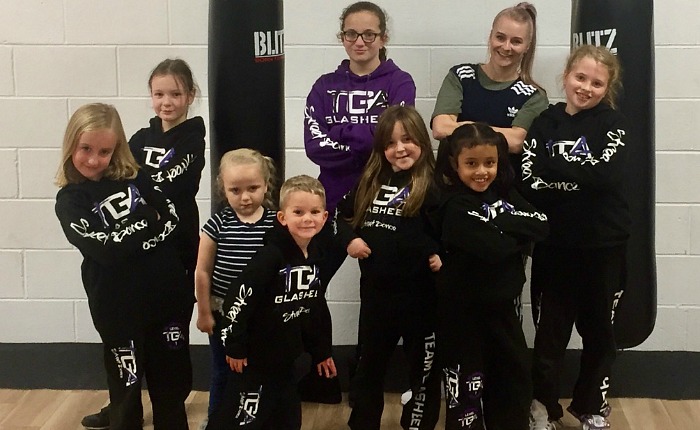 The Glasheen Academy's Street Dance classes are expanding across Nantwich after the team's success in their first Street Dance Championship.
TGA will be delivering new sessions at Nantwich Primary Academy on Manor Road, starting in January.
Experienced dance tutor Michaela Marchionne has been dancing since the age of four and is one of the UK's only break dancers to have been recognised for her achievements at a national level.
Michaela led five girls from TGA to the North West Street Dance Championship in November.
And in their debut competition, the team came second judged on categories including choreography, movement, variety, execution, synchronicity and precision with timing.
Now TGA is expanding to provide the Hip Hop and breaking classes for children aged 4-16 years.
Michaela said: "I'm excited to start teaching in Nantwich for TGA, who have such a brilliant reputation.
"I cannot recommend Street Dance for children highly enough. I consistently see children have fun, increase their physical stamina and gain confidence through this form of dance.
"We welcome beginners and more experienced dancers to both classes in Nantwich and love to see the journey that the young people will take."
Lexi Belle Percival, 7, from Crewe, was fifth out of 35 in the Solo Newcomer Under 8s category at the Street Dance Championship.
She said: "I felt really proud when I was placed 5th.
"I love Street Dance and felt really proud after all of the time Michaela had put in to help us get to the competition."
TGA hosts a Martial Arts Centre of Excellence in 12 UK locations, including Thomas Street in Crewe.
It now provides TGA Ladies Only Kickboxing, TGA Fitness and TGA Dance.
Sessions at Nantwich Primary Academy start on Tuesday January 17 with 4-6 year olds, 5-5.45pm and Junior (7-11 year olds) 5.45-6.45pm.
All new members will receive their first month and new uniform for free.
To book your child's place, call The Glasheen Academy on 0800 035 1507 or email [email protected]