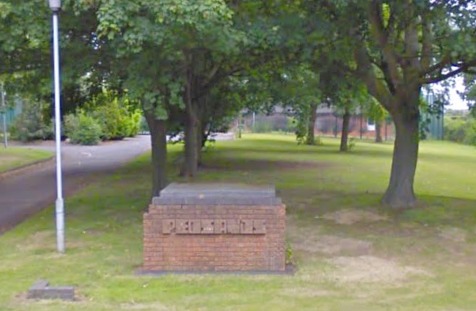 Vandal-hit former children's home Redsands in Nantwich looks set to be sold and turned into a specialist care home for dementia patients.
A bid for the site, off Crewe Road in Willaston, has been made by Richmond Care Villages Holdings Limited, and Cheshire East councillors are being advised to approve.
Richmond Care Villages, a wholly owned subsidiary of BUPA, owns and operates 300 care homes in the UK, including a care village off London Road in Nantwich about a mile from Redsands.
A report to councillors says they intend to develop the site as a specialist centre of excellence for dementia care which will operate as a satellite campus to the existing care village in Nantwich.
The scheme, if it goes through, could create around 80 new jobs.
It would end years of non-use, with the site costing Cheshire East taxpayers around £40,000 a year to maintain, the report adds.
The deal will be subject to planning permission being gained for redevelopment.
"There is a risk planning permission will not be granted and the sale will not proceed," the report continues.
"However advice has been obtained from planning officers and there appears to be a realistic prospect of approval.
"The buildings have been subject to arson attacks, repeated break-ins and acts of vandalism.
"They remain a security risk and maintenance liability. The council is proactively mitigating these risks at a cost to its revenue budgets in holding costs."
Under the plans, Cheshire East would retain part of the site to the north, which includes a pond, woodland and a football
pitch, with a right of way in place.
"The site has been marketed in the past and offers received and accepted.
"But, to date, none have been converted into a sale.
"The latest marketing exercise was undertaken by Colliers International between September and October 2016.
"Several offers were received.
"They were for a range of different uses and at prices that substantially exceed all previous offers.
"The offers were evaluated by Colliers and discussed with planning officers.
"The proposal recommended is the highest price and has a reasonably good prospect of being delivered."
The report recommending the plan is to go before Cheshire East Council Cabinet on January 17.