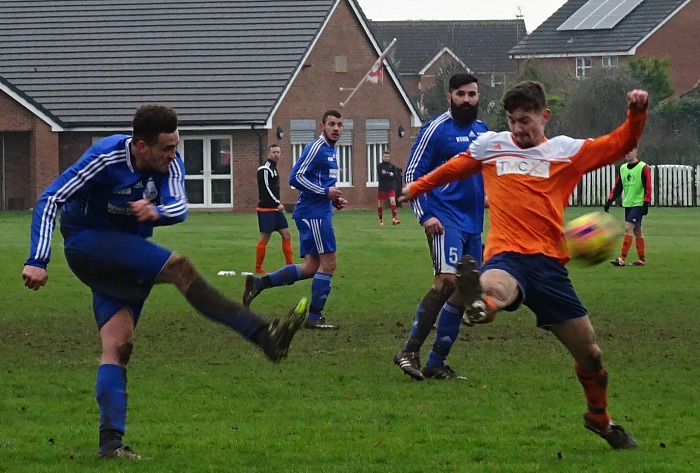 Square One progressed to the semi-finals of the Crewe FA Sunday Cup with a 6-2 win at Rising Sun.
Danny Griggs scored four goals, all from the penalty spot.
Other scorers for Square One were Dodd and Lines.
Lloyd and Pownall scored for Rising Sun.
Crewe Regional Sunday Premier Division leaders Railway Hotel were losing 0-2 at half-time against Salvador following goals from Dave Ratcliffe and Kev Sharp.
But second half goals from J J Bailey, Luke Benkhir, Tom Finch and an own goal completed the comeback and kept the leaders on track.
Wistaston Ath beat Sydney Arms 4-2 (pictured above and below) with goals from Ben Burrow (2), Leo Davies and Connor Alcock.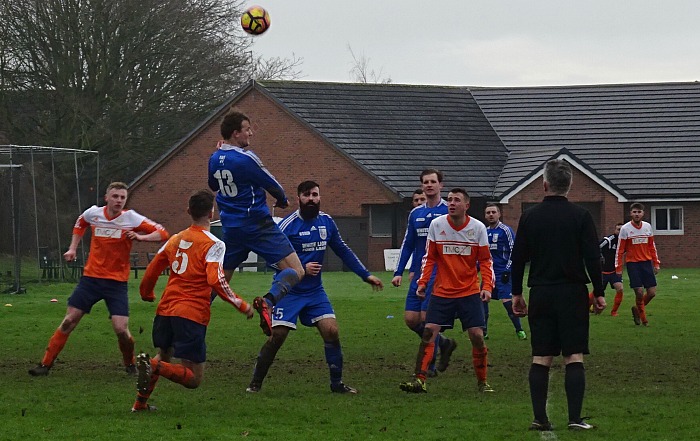 Willaston WS lost 3-2 at home to Crewe Athletic.
Steve Hamill and a Micky Evans penalty scored for Willaston WS with Josh Clarke (2) and Jordan Amson scoring for Crewe Athletic.
In Division One, Betley FC extended their lead at the top with an 8-0 win over White Eagles.
Jamie Baker and Ally Chapman both scored hat-tricks with Ryan Kennedy adding a brace.
Nantwich YF move up to second in the table following a 3-1 win over Haslington FC.
Jake Standeven, Andy Ward and Jonny Proudlove scored for Nantwich YF with Ron Hayward replying for Haslington FC.
Talbot and Elworth Park shared 12 goals in an amazing game.
Talbot led 2-0 before Elworth Park scored five times to lead 5-2.
Talbot then fought back to 5-5, Elworth Park went back in front before Talbot equalised with virtually the last kick of the game.
Ant Broadhurst netted a hat-trick for Talbot with other goals from Brandon Broadhurst, Gaz Gordon and Ben Reddock.
Matt Gibson scored four for Elworth Park with other goals from Danny Baynes and Kieran Duckers.
White Horse move out of the bottom two with a 4-0 win over Market Tavern, Gaz Beardsmith and Joe Davis both scoring a brace.
(pics by Jonathan White)