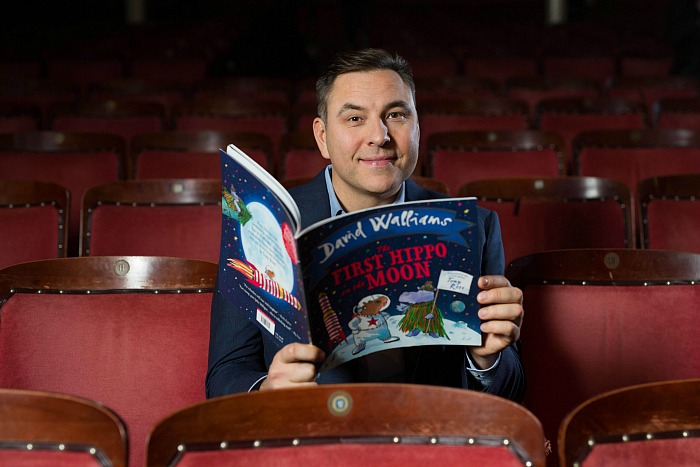 A stage version of David Walliams' children's tale The First Hippo On The Moon is to be performed at Crewe Lyceum Theatre.
The endearing show will visit South Cheshire during its full-scale UK tour on Sunday March 5.
Based on Walliams' original children's book with illustrations by Tony Ross, The First Hippo on the Moon is an explosively funny space adventure.
It sees the enormously rich Hercules Waldorf-Franklin III and ingenious Shelia compete to be the first hippo to make it to the moon.
Walliams' brilliantly funny stories are adored by children all over the world.
He has achieved critical acclaim and developed a reputation as a natural successor to Roald Dahl.
His books have been translated into more than 45 languages and sold more than 9.5 million copies in the UK.
One of his most successful titles, Gangsta Granny, was adapted for stage in November 2015 by Birmingham Stage Company.
The First Hippo on the Moon has been adapted by acclaimed theatre company Les Petits following their successful production of Captain Flinn and the Pirate Dinosaurs.
The creative team at Les Petits have also worked on Dr. Seuss' The Lorax at The Old Vic and the National Theatre's productions of Elephantom, War Horse and Raymond Briggs' The Bear.
This latest production, suitable for children aged three and up, is brought to life by a cast including Dominic Allen, Alice Bounce, Caroline Bowman, Owen Jenkins and Rosie Nicholls.
Specially created puppets are from Nick Barnes and Finn Caldwell, who previously collaborated on War Horse and The Lorax.
Michelle May, spokeswoman for the Lyceum, said: "We're delighted to be bringing the wonderful story of the First Hippo On The Moon to life on the Lyceum stage this March.
"It promises families a truly fantastical adventure featuring puppetry, music, mayhem and a giant space race to the moon, making for an unforgettable day out!"
Book tickets now for on Sunday March 5 at 2.30pm and 4.30pm via the Box Office or online at crewelyceum.co.uk