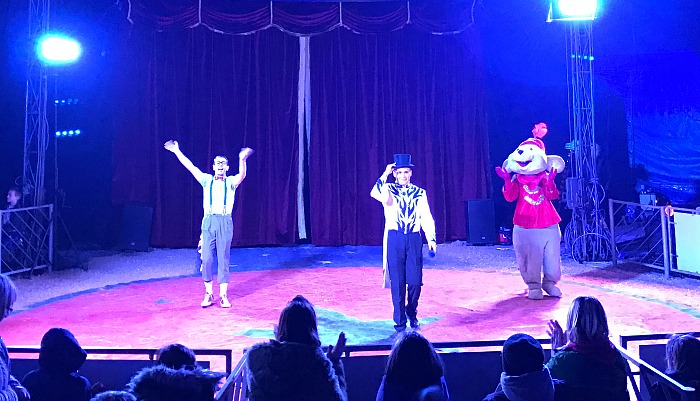 Hundreds of visitors are enjoying the latest Big Top shows which rolled into town over the weekend.
The 'Circus Vladimir' is staging its first-ever visit to Nantwich, based on the grounds of Nantwich Town FC.
Nantwichnews contributor Jonathan White went along to the opening night (February 10) to sample the atmosphere.
"The show promises a thrilling spectacle under a heated big top," he said.
"The ringmaster introduced each of the international acts within this all-human travelling circus.
"The circus contains aerial acrobats, a mime artist, a contortionist, cartoon characters along with a mischievous mouse, a Hula Hoop expert, a juggler, and a magician.
"The show incorporates comedy along with feats of courage and physical strength.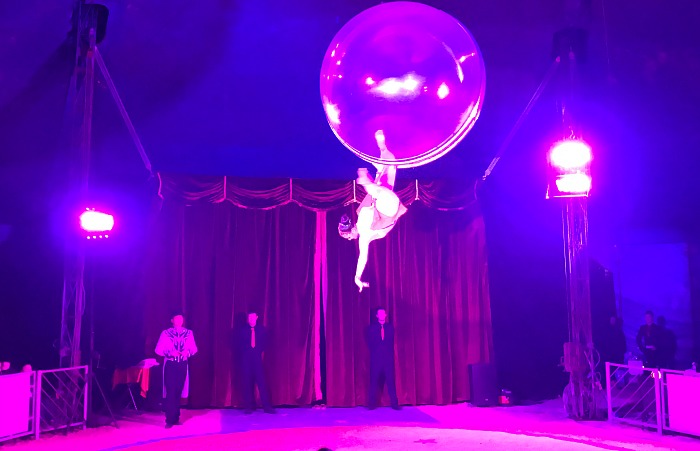 "I held my breath on several occasions and was in awe at the skill and professionalism of the performers.
"Refreshments (including tea, coffee, hot dogs, popcorn, slushes, candy floss) are available before the performance and during the interval and children's novelties. There are portable toilets."
The circus performs twice daily until Friday February 17 (5pm and 7.30pm), as well as Saturday February 18 (2pm and 5pm), and Sunday February 19 (12pm and 3pm).
Box office open daily 10am-8pm. Card payments accepted.
For further information visit, https://facebook.com/CircusVladimir
(Pics courtesy of Jonathan White)