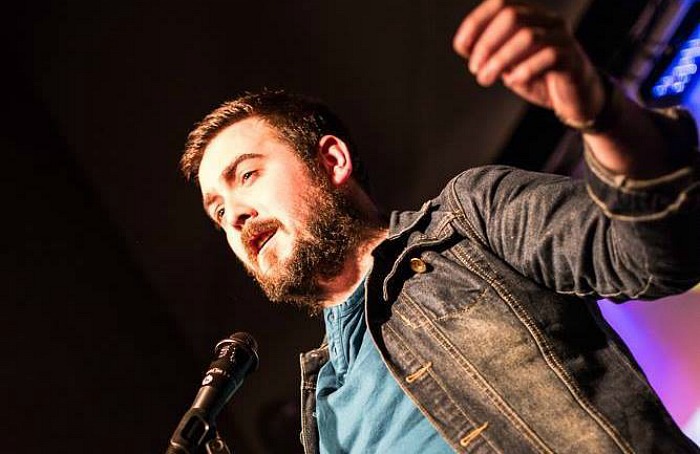 If you think reading poetry is boring, then you've never been to a slam.
Poets from around the UK came to perform and compete in a lyrical one night stand at The Axis Art Centre in Crewe.
Hosted by Word War 3 Slam Champion, Ciarán Hodgers (pictured); The Spring Axis Slam showcased the absolute best of competitive poetry around at the moment.
If you've new to the concept, slam poetry is a competition where poets perform or recite their work without props, costumes or music.
They are then marked by a panel of judges who eventually decide a winner.
Featuring guest poets Rose Condo and Malaika Kegode, the evening was full of entertaining, yet very powerful, sincere and moving poetry.
Some of the topics covered included Brexit, Donald Trump and chat up lines.
Events like these showcase the incredible talent of those who write and perform their own work, the standard was just so incredibly high.
It must have been difficult to finally select a winner, however the judges did a great job.
Hannah Davis was crowned the new Axis Slam Champion.
Natasha Borton came second and Thalaya Darr was awarded third place.
It was a great night.
Another slam is scheduled to take place at The Axis Art Centre at the MMU Campus in Crewe in October.
You should all go, I think you'd absolutely love it.
For details see www.facebook.com/ciaranhodgerspoet
(Pic courtesy of Ciaran Hodgers)