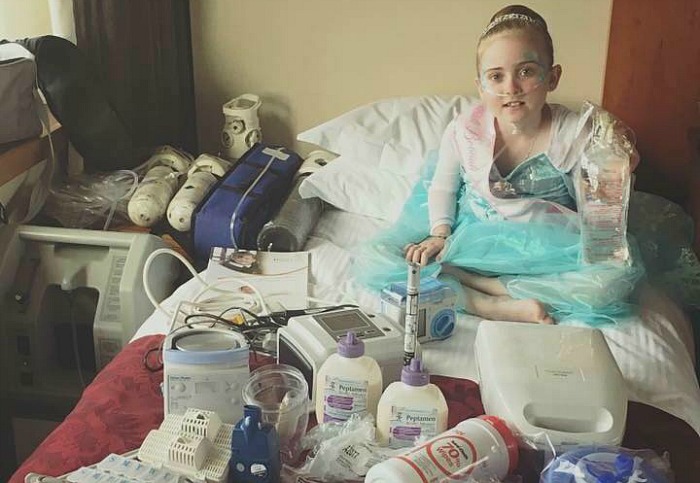 Elle Grace Morris has undergone a double lung transplant which her family desperately hope will save her life.
The 11-year-old Cystic Fibrosis sufferer, of Wrenbury Road, Aston, near Nantwich and her mum were called to Great Ormond Street Hospital this week when a donor match was found.
Elle, who has become a UK star with her Elle's Wishes Campaign over the past two years, underwent an 8-hour life-saving surgery yesterday (February 16).
Last night, her mum Becky by her bedside posted to friends and family on Facebook: "It all went perfectly. Healing time now!"
Elle will be kept asleep for the next two to three days while specialists monitor the transplant carefully.
The Stapeley Broad Lane is likely to remain in Great Ormond Street for up to three months.
"Our practice run before Christmas gave us an insight to the incredible work of the teams at GOSH," said her family.
"We feel Elle's chance of a future is in good hands."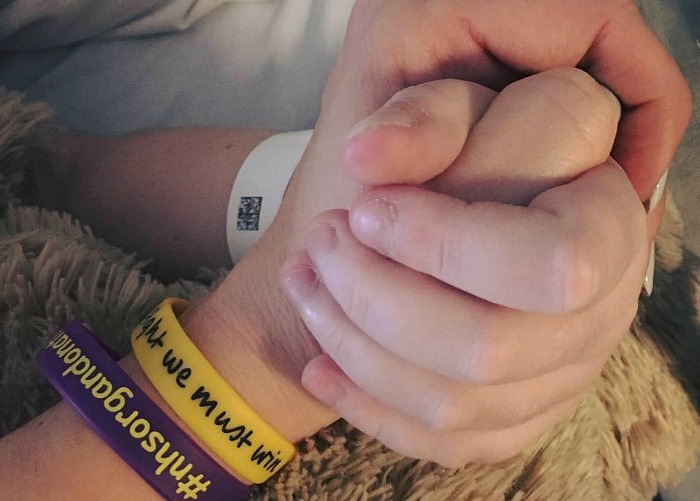 The Elle's Wishes campaign – which stars of stage and screen have embraced – has helped raise thousands for Cystic Fibrosis Trust.
So far, she has fulfilled almost all her 10 wishes which she set out to complete nearly 18 months ago.
Now, if all goes to plan with her recovery, she hopes to have the sleepover and the blonde Cockapoo!
There is also a healthy sum in an official Elle's Wishes charity bank account for us to draw from to help with the costs of the transportation and accommodation during those three months in London and to also enable us to keep up her spirits with some treats.
Elle's Wishes campaign is continuing to raise awareness for the NHS Organ Donation and getting people to sign up.
This year, those leading the campaign are raising funds for GOSH, and the ward that Elle will be on, called 'The Bear Ward'.
"Life saving operations on children like Elle are happening every day at GOSH. These children and their families spend many weeks here.
"Elle's Wishes would like to raise money to donate towards the play team who entertain the children and keep the smiles coming during the toughest fight of their lives."
(Pics courtesy Elle's Wishes Facebook page)