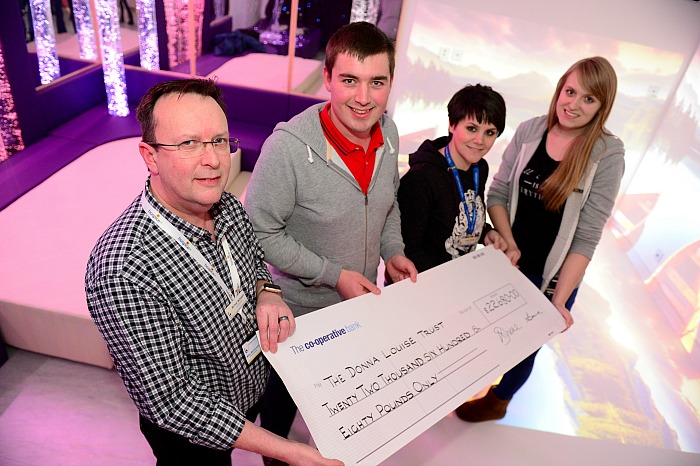 A South Cheshire student raised a staggering £22,680 for charity by setting up a Christmas lights display at his family's farm.
Graham Witter, 22, a final year Business Management degree student, opened the display up to the public at Carters Green Farm in Weston throughout December.
It was the fourth year Graham has organised the display in aid of Donna Louise Hospice which helped care for his late sister.
Graham – the Pride of Crewe Community Individual Award Winner 2016 – spent six weeks setting up the display.
It covered a farmhouse, a garden, an adjacent yard and a barn and contained a combination of rope lights, LED lights and animated 3D figures, along with background Christmas music.
There was also a small wooden Santa's Grotto and a life-size Santa's sleigh.
A new feature was a 1950s Whitby Morrison Mr Whippy ice cream van.
Graham raised £1,000 in 2013, £5,720 in 2014, £10,280 in 2015.
So with the £22,680 raised in December, he has now raised close to £40,000 in the past four years.
All money has gone to Donna Louise Children's Hospice who provided respite care for his teenage sister Jessica, who died on December 31 2015.
The £22,680 raised will be used to equip and support a new hospice build to provide care to young adults post 19 years old.
Graham presented the cheque in the hospice's refurbished sensory room that the £10,280 from the 2015 display helped to fund.
At the presentation, Nikki Wrench, of Donna Louise Children's Hospice, said: "I am so happy you got to share your amazing event with everyone in the community.
"The money you and your team have raised through community support is truly overwhelming, and will help us so much!
"I would also like to thank you for being more than a fundraiser – you are a really fantastic ambassador for the hospice and it has been my pleasure to work with you over the years."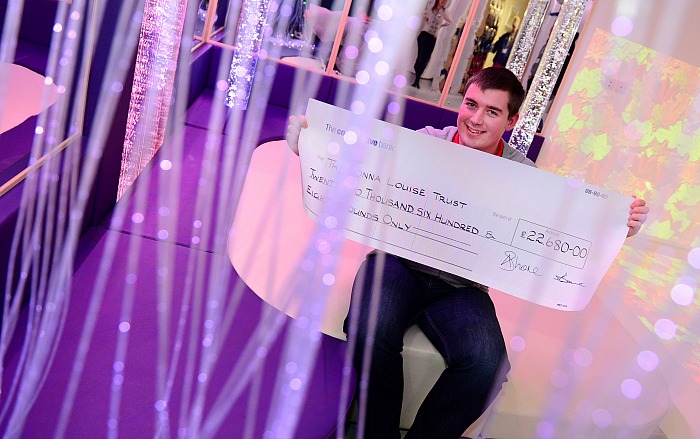 Graham said: "It has always been my pleasure to organise the Weston Christmas Light Display, for a children's hospice which has done so much for my family.
"My late sister Jessica, had a truly amazing fascination with colour, light and sound, which was my inspiration in 2013 to organise a local community Winter Wonderland.
"At the heart of this event was a 'thank-you' for all the respite care, family support and home activities the care team provided my sister.
"After losing my close sibling, I felt I should continue my event in her memory.
"With new lighting ideas, a festive 'Mr Whippy' van and the opportunity for a 'Sleigh Selfie with Santa' the 2016 display delivered an astounding success.
"I have so much satisfaction that my time, commitment and dedication is helping improve the lives of children, young people and their families across our community."
For more on Weston Christmas Light Display, visit https://www.facebook.com/westonlightdisplay
(Pics and words by Jonathan White)