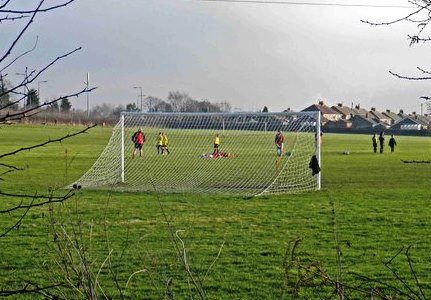 Premier Division NHB FC needed a penalty shoot out to defeat Division One Sandbach Town in the Crewe FA Sunday Cup.
The game finished 2-2 after extra time.
Dan Ball scored twice for NHB FC with Dave Furber scoring both goals for Sandbach Town.
In the Premier Division Cup, there were wins for Crewe Ath and Wistaston Ath both by a 2-0 margin.
Crewe Ath saw off Sydney Arms with goals from PJ Hudson and Josh Clarke, whilst Declan Scott and Charlie Burden helped Wistaston Ath beat AFC Leopard.
In the only Premier Division league game, leaders Railway Hotel extended their lead with a 6-0 win over Rising Sun.
JJ Bailey and Tom Finch score two goals each, with Greg Moore and Asher Moat completing the rout.
In the Division One Cup, penalties were also needed to separate Nantwich YF and Elworth Park when the game finished 2-2 after extra time.
Mark Mottershead and Richard Adams scored for Nantwich YF with Matt Gibson and Merlin Arukvil scoring for Elworth Park.
Nantwich YF won the shoot-out 8-7.
Faddiley also went through to the semi-finals with a 3-2 win at Barrell & Tap.
Richard Ford, Joey Hylton and Danny Price scored for Faddiley with Rhys Potter and Dave Yates scoring for Barrell.
In Division One, leaders Betley FC won 4-1 at White Horse with goals from Ally Chapman, Lee Smith, Paul Ashley and Mark McLennan.
Ash McLennan scored for White Horse.
John Hart scored four goals as Bank Vorner beat Market Tavern 5-0, the other goal coming from Mark Goodwin.
White Eagles (Lukasz Pasiuk, Damian Adamczyk) drew 2-2 with Cricketers Arms (Oliver Dunning, James Vickers).