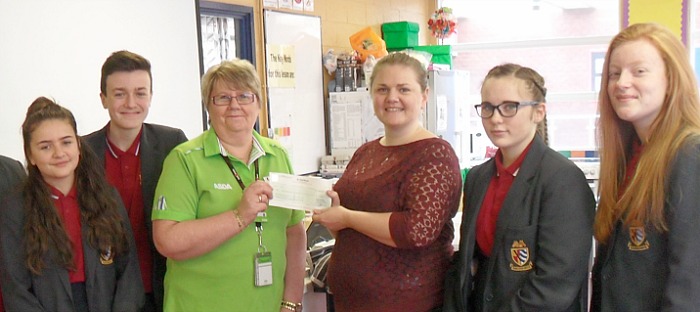 Staff and students from Malbank School and Sixth Form College's technology department have been awarded a £200 grant from Asda.
The Nantwich pupils have benefited from the supermarket's Community Champion scheme.
The funding was presented to the school by Angela Leighton, Community Champion from the Crewe store.
It's part of Asda's "Transforming Communities, Improving Lives" initiative which supports developing stronger, better connected, sustainable communities across the UK to make a real long term difference.
Jeannette Walker, Headteacher at Malbank in Nantwich, said: "The support from Asda has made a real difference to our students and will enable us to purchase much needed resources.
"This is really appreciated when funding in education is being cut so significantly."