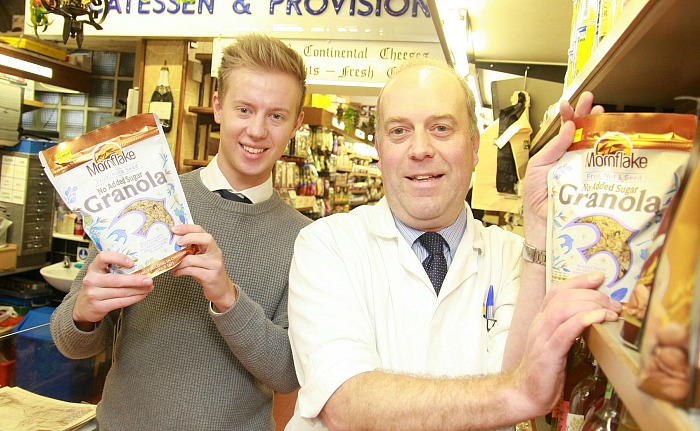 South Cheshire firm Mornflake is supporting Change4Life in a bid to slash the amount of sugar consumed by the region's schoolchildren.
The company, founded in 1675 and known worldwide for its oat-based breakfasts, backed the initiative after it launched a new sugar-free granola.
Official North West records suggest almost a quarter of reception age children are overweight or obese.
Latest figures, from 2015/16, also show an alarming trend as children rise through school, with 35.2% classed as overweight or obese by Year 6.
Change4Life, promoted by Sainsbury's and Asda stores, includes an app for scanning barcodes to reveal the amount of sugar, saturated fat and salt in food.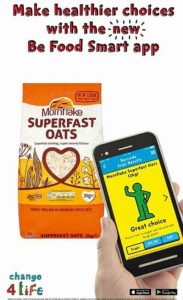 Mornflake spokesman Richard Jones said: "We do a lot to raise awareness of healthy lifestyles and were keen to support the campaign to promote making the right food choices.
"Our products generally contain less sugar than most other cereals on the market.
"But we have taken this a step further by introducing clever packaging and special recipes that don't rely on sugar for taste.
"It's all part of being transparent about the ingredients we use and the enormous pride we have in being a trusted family brand."
Although famed for its porridge, granola is a top-seller for the Crewe-based company.
Two years of development went into the sugar-free granola which has proved a best-seller in Cheshire shops, including Cheerbrook in Willaston and AT Welch in Nantwich.
It follows the company's gluten-free products and soya protein-enriched porridges which have proved a firm favourite with fitness fans.
Meanwhile, Mornflake is continuing to raise awareness of healthy eating across social media.
It recently hosted an event in Dubai where diabetes has become an issue.
Bloggers were invited to create tasty recipes with oats and spread the word about their versatility.
They feature on the company website. Visit www.mornflake.com
(Pic: Mornflake marketing assistant Joe Clarke and the firm's No Added Sugar Granola)