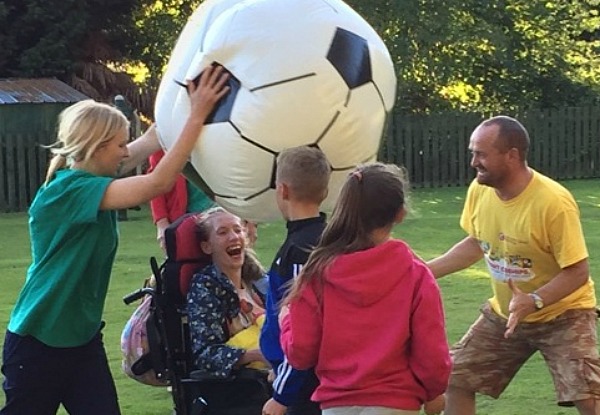 The Wingate Centre charity in Wrenbury has launched new fundraising appeal.
The Wingate Special Children's Trust is urging businesses to show support by providing respite and life-enriching holidays for children and young people.
The centre welcomes more than 700 children each year, many of them with profound disabilities.
But without Government funding it relies on corporate sponsors and charity events to keep its doors open.
Its facilities include 22 specially-adapted bedrooms, sensory rooms and a 7,000sq ft gymnasium where coaches work with children to increase confidence, mobility and wellbeing.
But as costs rise and local authority cut-backs bite, the charity hopes South Cheshire businesses will support children's holiday breaks.
Chairman Geoff Parsons said: "Our primary aim is to improve the physical health and mental well-being of these children and to reduce inequality and isolation that many of them experience on a daily basis.
"We are one of very few centres that can offer the scope of facilities required by children with a range of profound and multiple disabilities.
"Hence we welcome children, not only from Cheshire and the surrounding counties, but from right across the UK.
"To help as many children as possible experience a holiday and generate those very precious happy childhood memories we are relying on generous donations from our supporters to assist us in our fundraising efforts.
"A donation of £200 will pay for a child to enjoy a week with us.
"For £1,000 you could make it possible for five children to enjoy a life enhancing experience, while a donation of £3,000 would enable a complete group of 15 children to benefit from a holiday of a lifetime at the Wingate Centre."
Mr Parsons, who received an MBE for his service to the Trust, added: "For some, this will be the first holiday they have ever had and sadly, for a few with life limiting conditions, it may be the only holiday they ever experience."
For more information on the Wingate Centre and sponsorship packages call 01270 780456 or visit www.thewingatecentre.co.uk