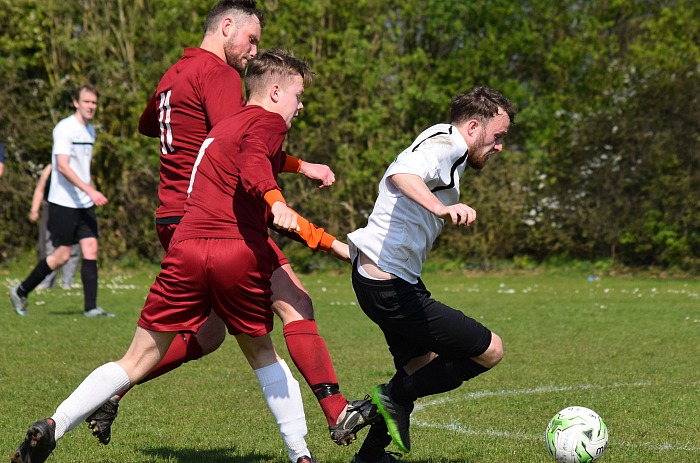 The final of the Presidents Cup will be between Division One Betley FC and Premier Division Railway Hotel.
Betley FC secured their place with a 6-2 win over Bank Corner.
Ally Chapman bagged a hat-trick, with other strikes from Lee Smith (2) and Jamie Baker.
Railway Hotel won 2-0 against Sydney Arms with a goal from Matt Cope and an own goal.
Square One kept the title race open with a 4-1 win over Crewe Ath with goals from Herron, Dodd, Small and Mellor.
Warren Hudson scored for Crewe Ath.
Salvador twice came back from two goals down to draw 3-3 with AFC Leopard (pictured).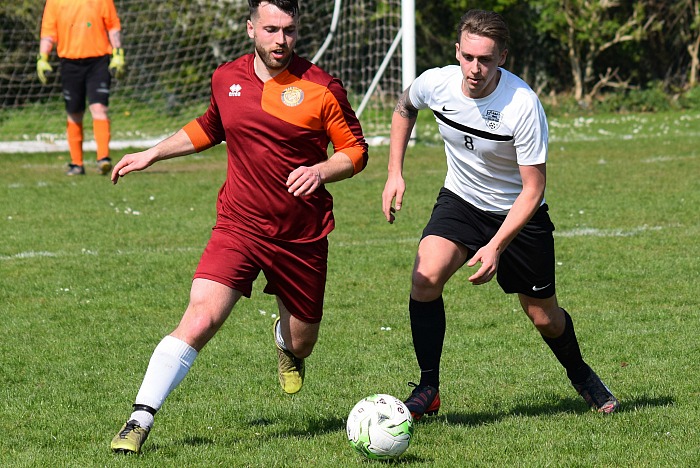 Salvador scorers were Stu Evans with a penalty, Iain Sharp and Kev Sharp.
Tony Walton (2) and Callum Hassall scored for AFC Leopard.
Wistaston Ath won 3-1 at AFC Barkode with goals from Munder, Scott and Smith with Martin scoring for AFC Barkode.
Bottom club Willaston WS led 2-0 at half-time but Rising Sun fought back to earn a 3-3 draw.
Scorers for Rising Sun were Sloan (2) and Rodway with Hamill, Haque and Tetlow scoring for Willaston WS.
In Division One, leaders Elworth Park scored four times in the second half to beat Haslington FC 4-1.
Elworth scorers were Nermin Aurkovic, Ant Carney, Kieran Duckers and Matt Gibson. Chris Hardman scored for Haslington FC.
White Eagles and Nantwich YF warmed up for their Crewe FA Vase final next week with victories, Nantwich YF with two goals from Tom Dale moved up to 2nd place with a 2-0 win over Barrel & Tap.
White Eagles won 5-1 at Audlem with a hat-trick from Lukasz Synowicz and other goals from Sergiusz Braksator and Kamil Kanownik.
Audlem's consolation was courtesy of a White Eagles own goal.
Faddiley lost ground as they lost 4-2 at Sandbach Town.
Scarle (2), Furber and Callaghan scored for Sandbach Town with Hilton and Harrison scoring for Faddiley.
White Horse won 4-0 at bottom club Market Tavern with goals from Joe Davis (2), Lewis Williams and Kev Beresford.
(pics by Jonathan White)