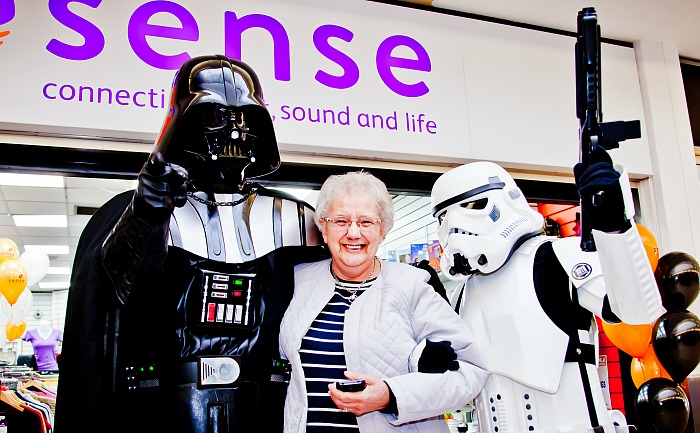 Nantwich charity shop Sense has had a Star Wars takeover this week – to help boost funds for the deaf and blind.
The store, on Pepper Street, has been promoting a prize draw to win an exclusive autograph book, signed by the cast and crew of the iconic movie franchise.
The Sense shop is running Star Wars activities for children and families throughout Easter week (April 10-16), including sensory games, treasure hunts, creative writing sessions and a drawing competition.
It helps to raise money to support people who are deafblind, have sensory impairments and complex needs.
The autograph book has been donated by lifelong Star Wars fan, Neil Ellis.
The 43-year-old Lucas film employee has spent a year collecting the celebrity signatures of the likes of Harrison Ford, Daisy Ridley and John Boyega.
On May 4, a winner will be chosen, with all proceeds going to Sense charity.
The autograph book also includes Mark Hamill, Carrie Fisher, Anthony Daniels and Kenny Baker from the original series, and new series' directors Gareth Edwards and Rian Johnson.
It is displayed in a spectacular handmade 'Millennium Falcon themed' bronze-cast.
It has already raised over £9,000 for the charity.
To enter the prize draw and have a chance of winning the autograph book, the public are encouraged to make a minimum donation of £5 in-store, or online through Neil's fundraising page https://www.justgiving.com/fundraising/Autograph-Book