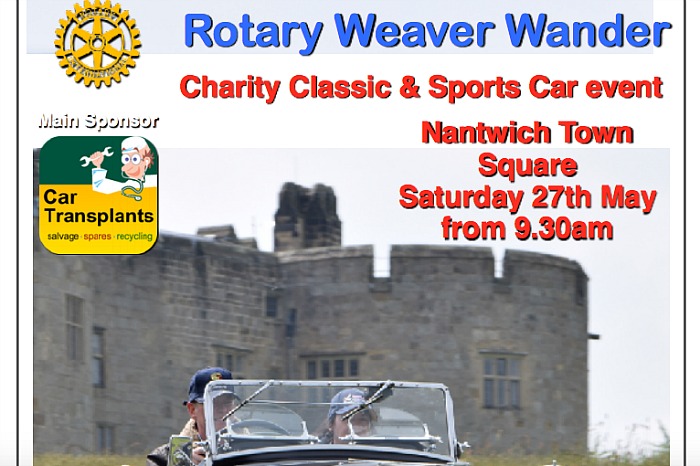 The annual Rotary Weaver Wander classic car rally is set to take place on May 27.
Scores of classic and sports cars are lining up to take part in the traditional event which raises money for several charities.
Back by local firm Car Transplants, the Weaver Wander will start in Nantwich town square at 9.30am on May 27.
Vehicles will then go on procession around the South Cheshire countryside.
This year's event will raise funds for the Alzheimer's Society, Macmillan Cancer Support and Foundation for Liver Research.