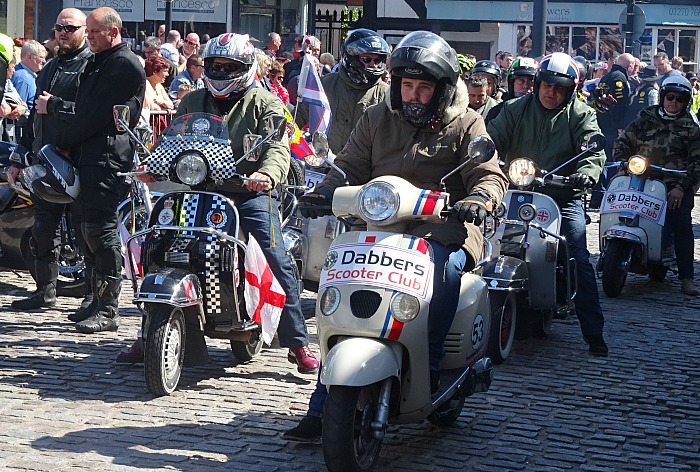 Nantwich motorcyclists joined hundreds of others for a parade at the 27th Sandbach Transport Festival, writes Jonathan White.
The free event included a large vehicle display with trucks, classic and vintage cars, motorbikes, bicycles, a stage performance area and children's funfair on Scotch Common car park.
There was also Foden's Band, an open day at Sandbach Fire Station, a road train in Sandbach Park, and a Hog Roast by Sandbach Round Table and the Sandbach Music Festival on the Cobbles.
There were numerous workshops and performances in the Park.
On Sunday, there was a parade of Spare Parts street artists along Congleton Road and High Street.
And for the second consecutive year there was the St Luke's (Cheshire) Hospice Charity Ride, following a 35-mile route from Winsford.
The cavalcade involved 450 motorcyclists from the South Cheshire Motorcycle Club and surrounding clubs.
It also featured the Dabbers Scooter Club, based inNantwich
They were led up High Street by the St Luke's (Cheshire) Hospice bus.
Several thousand people attended the event which took place in dry and sunny weather.
(words and pics by Jonathan White)