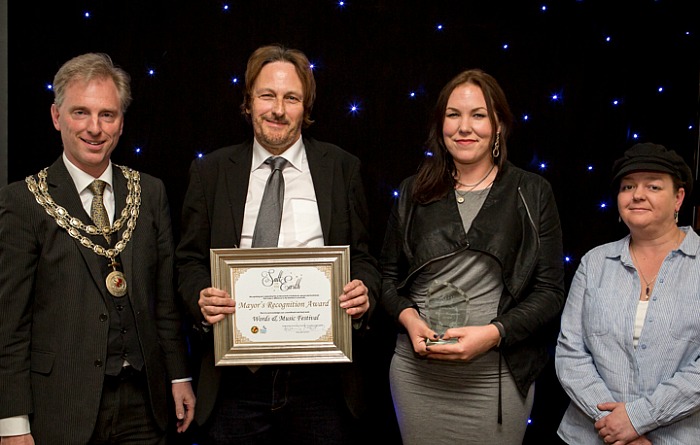 Nine winners of the Nantwich Mayor's Salt Of The Earth Awards have been recognised at a ceremony.
Cllr Andrew Martin brought in the awards to recognise those who go the extra mile in their communities.
Cllr Andrew Martin said: "Over the past two years as Mayor I have had the pleasure of meeting and working with some extraordinary people.
"So many people in our community give so much to make the town what it is and this is a perfect way to acknowledge some of that hard work and dedication.
"I also have to extend my thanks and appreciation to each and every person, business and organisation that was nominated and to all the volunteers of the town."
Nine Salt of the Earth Awards were handed out:
Community Volunteer Award went to Dr Gill Appleton, who is a Nantwich Street Pastor and leader of a mums and tots group.
Business Support Award went to Michael Farr and Bryan Sharpes from Delmar Press for their support in the community.
Young Volunteer Award went to Malbank School students Grace Parke and Joanna Thompsett.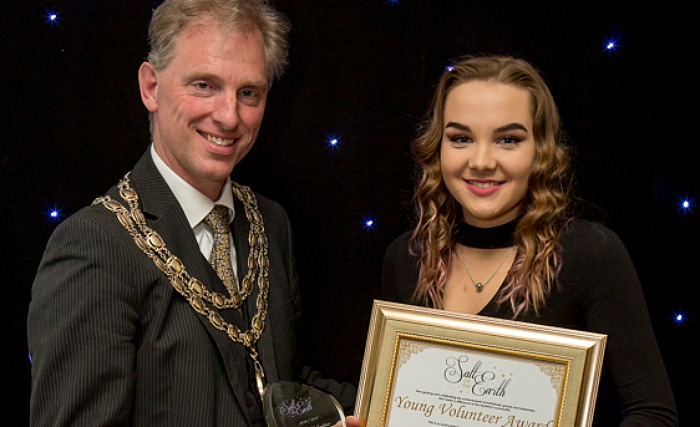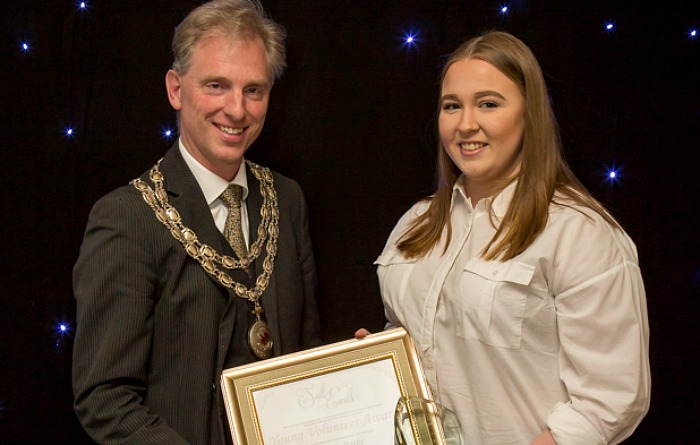 Grace, 16, is a trained anti-bullying ambassador and a member of the national youth board for the Diana Award who led the national anti-bullying ambassador programme.
Joanna, 18, gives up her time as an active member at a shelter for the homeless. Every weekly she spends time talking to those less fortunate and as well as serving up food.
The Supporting Children award went to Sean McCormick and RESPECT, a scheme run by Cheshire Fire Service to improve self-esteem and confidence of young people.
Courses have been running in Nantwich for 10 years.
Outstanding Organisation award was to both Dorothy Relton (Melody Makers) and Nantwich In Bloom.
Melody Makers is a group of volunteers who perform at nursing homes, hospices and day care centres.
Nantwich In Bloom group gives up hours to make the town attractive and have scooped the town numerous Britain in Bloom awards.
The Inspiration Award went to breastfeeding support worker Victoria Hough, who helps mothers and families on their breastfeeding journey.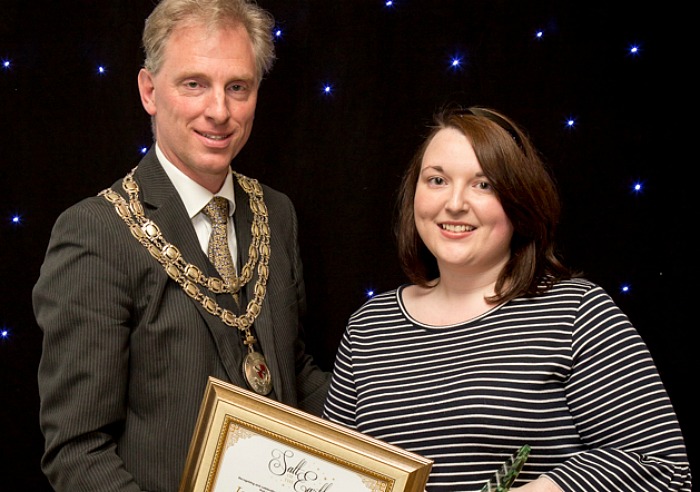 The Mayor's Recognition Award went to Pat Hough, President of Nantwich Players and also the Words and Music Festival.
Nantwich Words and Music Festival has been running for over 10 years. Volunteers dedicate hours all year round to bring international names and new acts to various venues. Originators Thea Gilmore, Nigel Stonier and Clare 'Fluff' Smith collected the award.
Pat has been president of Nantwich Players for over 37 years, with an involvement spanning much longer.
Yvette Robinson, from South Cheshire College, said: "This was a wonderful evening and South Cheshire College was proud and honoured to be sponsors of the event.
"There are so many people in the area who do truly exceptional things for their community and are great role models.
"Everyone here has shown that they are more than worthy winners!"
(Pictures courtesy of Nantwich Events Photography)