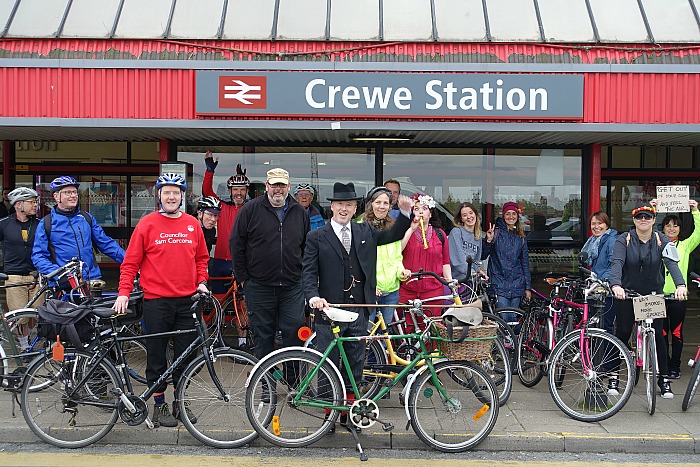 The first-ever 'Crewetical Mass' proved a hit with more than 20 cyclists, writes Jonathan White.
They pedalled in from Wistaston, Nantwich and Sandbach to take part at Crewe Railway Station.
The free and fun mass participation cycling event took more than 20 cyclists along the cycle routes and streets of Crewe.
It was organised to celebrate the freedom provided when riding a bicycle and for cyclists to reclaim the streets and their rights to be treated properly.
It also brings attention to the deteriorating quality of life starting with toxic levels of air and noise pollution that cars create for towns and cities.
A Crewetical Mass representative said: "For years we have been arguing for better and safer cycling, and this is something different, we are celebrating what we have."
The plan is to have a similar event on the last Friday of each month, leaving Crewe Railway Station at 6pm with the ride finishing at around 7pm.
The next event is on Friday May 26, 6pm at Crewe Railway Station.
For further information, visit Crewetical Mass on Facebook.
(pics courtesy of Jonathan White)