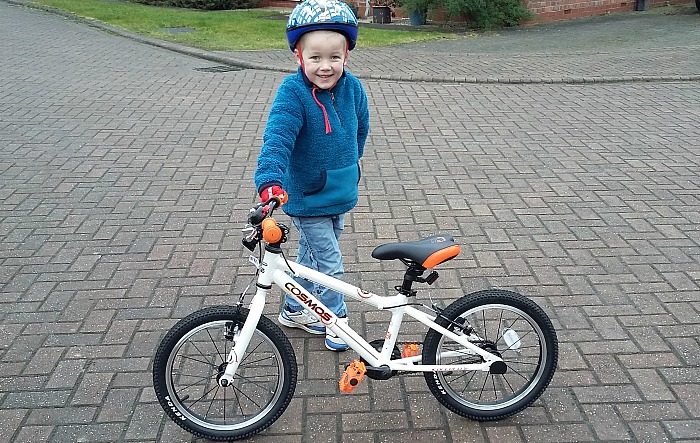 A five-year-old Calveley boy is to tackle the Nantwich duathlon to raise money for a hospital caring for his premature twin cousins.
Big-hearted Hayden Bevan told his mum Jacqui why he wanted to do the challenge after he was given a flier at Calveley Primary Academy about the event.
Since then, Hayden has been training in Bunbury Park on his bike and running in preparation for the race on May 20.
His cousins Madeline and Claudia were born at just 27 weeks in Leeds Royal Infirmary Hospital.
They are now being cared for in the hospital's high dependency unit after several days in special care baby unit.
Mum Jacqui said: "The morning after he brought the flier home we heard his twin cousins were born at 27 weeks at Leeds Royal Infirmary Hospital.
"We suggested to him he might like to do the event as a sponsored event and if so what charity would he like to raise money for.
"We listed a couple but he instantly chose the hospital as being something he could relate to as it was where his cousins were being looked after.
"He then decided he wanted to raise money for the hospital and for the care of his cousins.
"They are still in hospital so he has yet to meet them!
"He has, so far raised, £213 through family and friends.
"He has been training hard at Bunbury Park and is very excited about the upcoming event.
"I am so very proud of him."
The duathlon, to be held on Barony Park in Nantwich on May 20, consists of a 100m Run – 1km cycle – 300m Run for competitors aged 5-6.
For details of the event, visit https://www.uktriathlon.co.uk/uk-kids/uk-kids-fun-cheshire-duathlon/