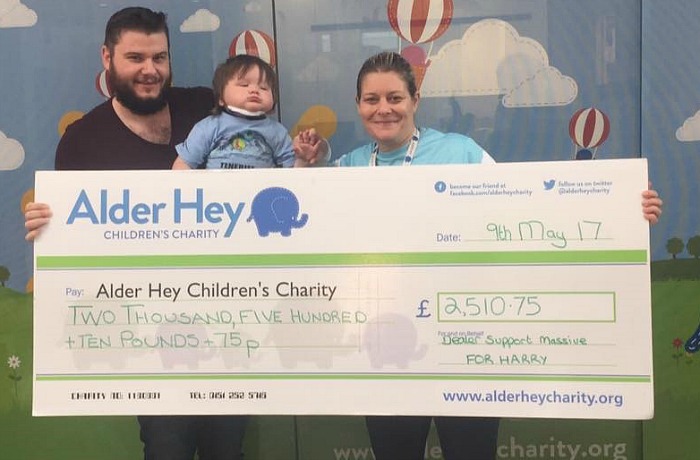 Big-hearted staff from South Cheshire firm EMaC tackled the 'X-Runner Mud Run' raise funds for Alder Hey Hospital where a colleague's son is being treated.
19-month-old Harry Tidy was admitted to Alder Hey for treatment on a serious spinal condition.
So EMaC colleagues of his dad Matt, from Crewe, rallied around and helped raise £2,500 at the mud run event in Derbyshire.
An MRI showed a fatty mass measuring 9.8cm inside the casing of Harry's spine, which was crushing his spinal cord.
Half of the mass was removed by neurosurgeons in an 11 hour operation, which involved cracking his spine open.
The toddler is now recovering well and will require intense physio and possible further surgery.
He may have long term nerve damage to his spinal cord and may never have sensation in this right leg.
Matt said: "The care that both Harry and ourselves received from Alder Hey was incredible.
"All of the staff work around the clock to make sure that both the patients and the families are looked after to the best of their ability.
"Without Alder Hey and the incredible work that they do, our little boy would be facing a life without the use of his legs or possibly even worse.
"We know we are only at the start of Harry's long journey, however we know he really is in the best possible place and in our eyes the best children's hospital in the UK."