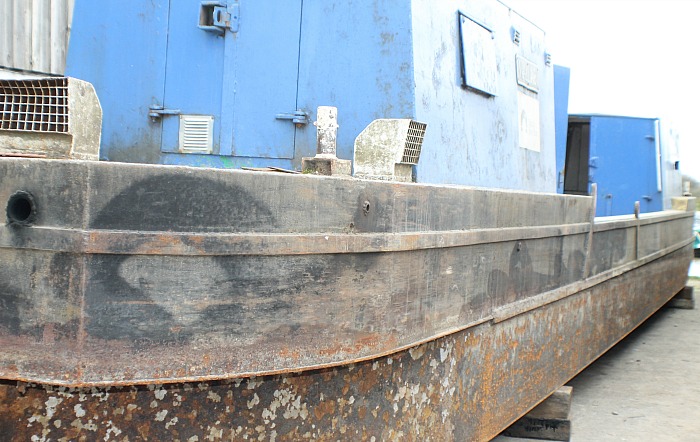 Canal & River Trust has awarded a contract to Aqueduct Marina near Nantwich to repair and refurbish five of its maintenance workboats.
And it's hoped the arrangement will continue as a rolling programme of annual work.
The Work Boat (Code of Practice) Regulations state commercial craft cannot be over plated.
Marina engineers will be working with C&RT to find a solution which provides a consistent national standard for future work.
Robert Parton, managing director of Aqueduct Marina in Church Minshull, said: "It is a tribute to the skills and facilities of the team at Aqueduct Marina that C&RT have entrusted these vital craft to us."
More than 1,600 C&RT staff and volunteers maintain 2,000 miles of canals and rivers, 1,583 locks and 55 tunnels open and accessible.
The trust's fleet of workboats, painted in the bright blue C&RT livery, is crucial for this work to be completed on the waterway infrastructure.
Mr Parton added: "When out and about, keep your eyes peeled for these rejuvenated craft, which are crucial to the ongoing task of making our canals and rivers safe and usable for all.
"The team here at Aqueduct Marina are proud to be involved in keeping the Canal & River Trust maintenance fleet in good working order."