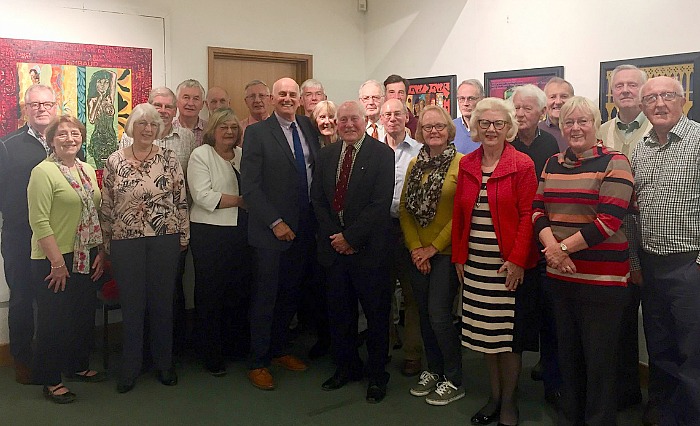 Members of Nantwich Civic Society have celebrated the organisation's 50th anniversary at the town's museum.
The society was formed half a century ago by enlightened Nantwich residents, worried by the demolition of many historic buildings.
They formed a voluntary society to press for better building design standards and conservation of their historic environment.
The first Town Centre Conservation Area, a few years later, was their major success – it has been enlarged twice since then.
Nantwich now has 132 listed buildings – the most in Cheshire East.
Members enjoyed a short talk by the new Conservation Officer for Cheshire East Council, Katherine Bailey.
Society chair Jeff Stubbs presented her flowers in appreciation.