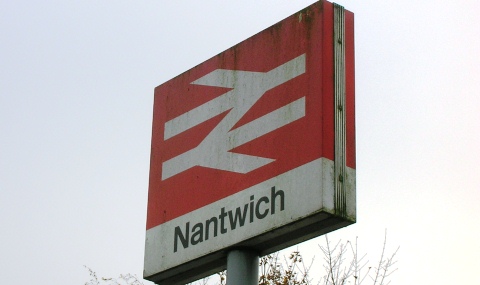 Rail users in Nantwich and Crewe face travel problems this weekend – caused by the Champions League Final 150 miles away in Cardiff!
Arriva Trains Wales are severely reducing services between Wrenbury, Nantwich, Crewe and Manchester in a bid to cope with thousands of football fans flocking to the Welsh capital.
One user hit out, saying: "It's Champions League Final day in Cardiff and the board of Arriva Trains Wales is keen that they don't get in trouble (again) for problems after major events in Cardiff.
"So they are pulling most of their trains back to Cardiff and scrapping the published timetable, especially on their English routes!"
It could have a major impact on those working in the retail and services sectors in Manchester trying to get back to South Cheshire.
The effect at Nantwich means the last Northbound train to Manchester on Saturday will leave at 4.15pm.
The 17.05 Nantwich to Crewe will run as normal, calling at Wrenbury slightly earlier.
But the 18.17 to Crewe and Manchester has been cancelled.
The 19.05 train to Crewe runs as normal, but then there are no more northbounds trains at all until 00.07 Sunday morning to Crewe.
Going south, the last train from Manchester to Nantwich leaves at 18.30, arriving Nantwich at 19.18 (19.24 at Wrenbury), calling at all stations to Cardiff.
The company has also said cancelled trains will not be replaced by buses.
There are also many cancellations on the Crewe-Chester line, which is also served by Virgin Trains.
Another customer said: "There are some vivid green posters around advising passengers that there will be changes on this day but not actually saying that nearly the entire evening service has been cancelled!
"It suggests you check at www.nationalrail.co.uk but that was down earlier in the week."
Arriva Trains Wales Director Gareth Thomas said: "UEFA Champions League will be one of the most watched sporting events in the world in 2017.
"As a result, we have worked closely with our partners in Football Association of Wales, Welsh Government, Network Rail and other agencies to deliver an unprecedented amount of additional capacity around Cardiff to support the event.
"60,000 rail journeys around Cardiff are expected to be made on June 3, and in order to support this, we have had to take difficult decisions about how to provide this additional capacity.
"We want to do everything in our power, in conjunction with our partners, to make this historic event a success, and would encourage customers to check online to see how their journeys may be affected in order that they can plan around our service changes."