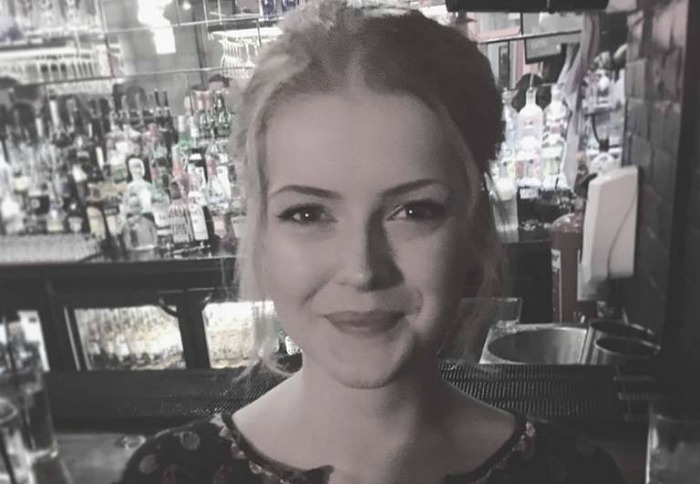 A student nurse from Nantwich described the horror of coming face to face with London terrorists – and still had to time to call her dad to reassure him.
Former Malbank School pupil Rhiannon Owen, 19, was out with friends in the London Bridge area last night when the terrifying events unfolded.
The King's College London student told how she was at a cashpoint when men armed with 12-inch knives ran towards her just yards away.
She ran for her life, and made it into Applebee's pub in Borough Market where she hid and phoned dad David, back in Willaston, Nantwich.
David said: "We've spoken several times. First time while she was still sheltering in Applebee's. I can't believe how calm she was.
"I'm worse than her. I expect it'll hit home later. She's been running on adrenaline for 18 hours."
Rhiannon (pictured, above) believes she owes her life to a taxi driver as the three men began their rampage, killing seven and severely injuring dozens more.
"I was using a cash point at London Bridge, when a taxi driver swerved towards me, and screamed at me to RUN," she said.
"I turned and saw a man three metres from me, with a 12-inch blade, running towards me. I sprinted for my life.
"I saw a man get stabbed. Windows smashed, people screaming everywhere.
"I ran into a nearby open-front pub, and screamed at everyone to run upstairs, that there are people wielding machetes.
"Around 40 of us hid in the storage room upstairs.
"Gunfire opened, well over 20 shots, and we remained in hiding on the floor, to protect us.
"After a long time in hiding, the police shouted at us to run down.
"An attacker was still at large in Borough Market.
"We were instructed by police to run with or hands on our heads, as far away as we could. I am heartbroken."
Rhiannon, a former Sir John Deane's College student, has praised the emergency services and appealed to find the taxi driver who, she believes, saved her life.
"Thank you to the emergency services, with a response time of two minutes. Whilst we run away, you run towards.
"Thank you to Applebee's pub in Borough Market for providing us safety.
"We all looked after each other – particularly staff member Jack who led us up to the storage room and kept us calm.
"Thank you to the taxi driver that screamed to run. I owe you my life.
"He is being reported as a hero in the news, please help me find him so I can thank him.
"Help where you can and be safe."
Dad David and mum Carol are hoping Rhiannon will make it home to Nantwich later this week.