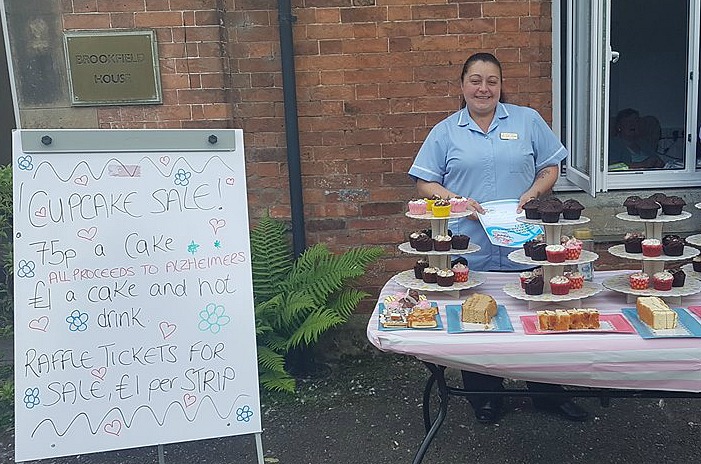 Care home staff in Nantwich have helped to raise more than £200 for Alzheimer's Society.
Brookfield House Care Home, of Shrewbridge Road, was rocked last year when resident Roy Tomlinson walked out and was found dead six days later in an outbuilding.
Now staff, under new manager Cathy Vickers, are hoping to put that behind them and help raise awareness and funds for research into the condition which impacts on its residents.
Staff baked and sold cupcakes and held a raffle as part of the fundraising day, which was held today (June 15).
A total of £201.50 was raised at the event, which will be donated to the Alzheimer's Society which supports sufferers like Mr Tomlinson and their families and carers.
Cathy said: "We also had a lovely donation from Morrisons Supermarket for our raffle!"
An inquest into the death of Mr Tomlinson, 83, was held last month.