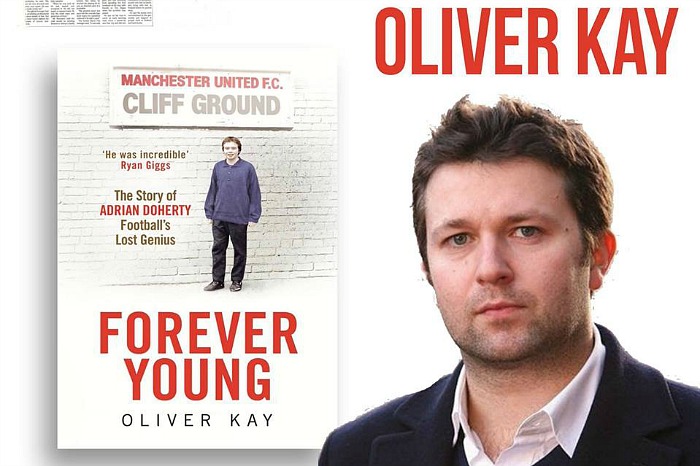 One the country's top football writers will be in Nantwich at the launch of his latest book.
Oliver Kay, Chief Football Correspondent for The Times, will be discussing his book 'Forever Young' when he appears at Nantwich Bookshop on June 30.
The book tells the story of Adrian Doherty, the game's lost genius.
"Those who played alongside and watched him in the Manchester United youth team in the early 1990s insisted he was as good as Ryan Giggs – possibly even better," says Kay.
And even Giggs himself says he is inclined to agree.
Kay's book won the 'Specsavers Football Book' of the year at the Cross Sports Book Awards.
The journalist will be at Nantwich Bookshop on the town square on June 30 from around 7pm to 8.30pm.
For more details, visit the Bookshop's Facebook page https://www.facebook.com/NantwichBookshopCoffeeshop/