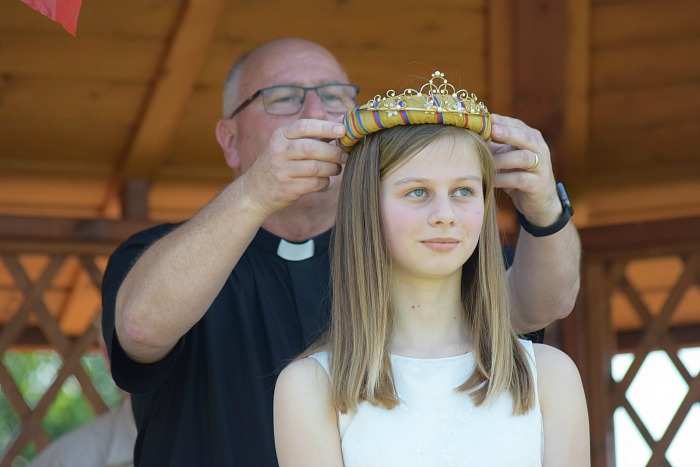 Hundreds of villagers donned their hats and sun cream to enjoy the Wistaston Village Fete, writes Jonathan White.
The annual event is organised by the Wistaston Community Council at Wistaston Church Lane Academy.
The event began with a procession from Wistaston Memorial Hall led by a Scottish Piper Reg Flower.
This was followed by Wistaston Scout group's Beavers, Cubs and Scouts carrying the Union Flag, and St Mary's Rainbows, Brownies and Guides.
The procession also included the retiring Wistaston Rose Queen Emma Horne, the retiring Attendant Emily Edge, and this year's Attendant Elise Kennerley in a Bentley Continental GT Convertible car and this year's Wistaston Rose Queen Jessica Doano in an MG convertible sports car.
Emma thanked Wistonians for their support and stated that the magnificent sum of £5,100 had been raised for Diabetes UK during her year of office.
Her fundraising events included tea dances, a onesie party, plant sales, Christmas fairs, a fashion show and sale, a Chinese New Year themed quiz and a 2018 calendar featuring photographs from the events.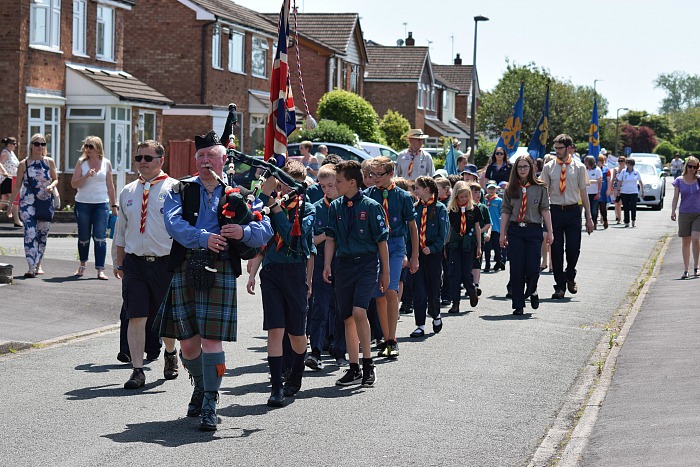 The money will go to adopting a local diabetes research project in Manchester which will look at ways of monitoring the development of unborn babies with diabetic mothers, to help prevent complications during pregnancy.
St Mary's Wistaston Rector Mike Turnbull then passed the crown from Emma to Jessica, who said her chosen charity this year is Water Aid.
This year's Wistonian of the year, Margaret Moores, then officially opened the Fete.
Ken Sambrook and John White were the Master of Ceremonies and introduced each event in the Arena.
Bob Squirrell set up and monitored the sound system.
The fancy dress competition was won by a London Underground Tube train with second prize going to a Princess Maria.
The arena hosted a performance by TheFunkyChoir.com, a Harris hawk flying demonstration by Eskdale Falconry, and a demonstration from the 35th South West Cheshire Scout group.
In the school hall there was entertainment from Chris White who sang and played the banjo uke and Laura Cunliffe who sang and played the guitar.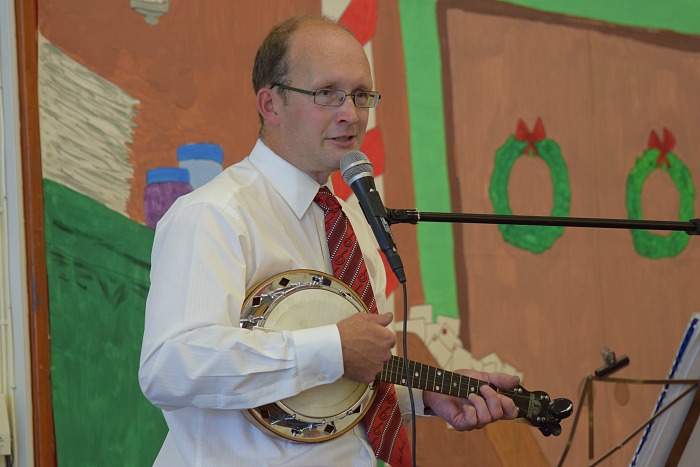 On the front playground, there was a Cheshire Fire & Rescue Service appliance and a Gannet aircraft cockpit.
Wistaston Roundabout Editor Eileen Bamber and Wistaston Community Council committee members Barbara Brereton and Greg Brereton were judges in the annual Laurie Twiss Award for Journalism.
The Award is open to all young people in Wistaston aged between 9 and 16 years old who are asked to submit a story/article of no more than 200 words.
The winner was Jasmine Mitchell for 'Going to the Airport', with second prize awarded to Will Evans ('Stranded') and third prize awarded to Molly O'Riordan ('Fear').
Seth Vaughan ('A Dragon named Bobby'), Hannah Evans ('Fairy Dust') and Annabel Louise Berry ('Hercules and the Mouse hole') were all Highly Commended.
The submission date for next year's competition is May 15, 2018.
There were 37 stalls representing local organisations and charities.
The best dressed stall winner was Gill Stubbs, from Crewe, with her craft stall.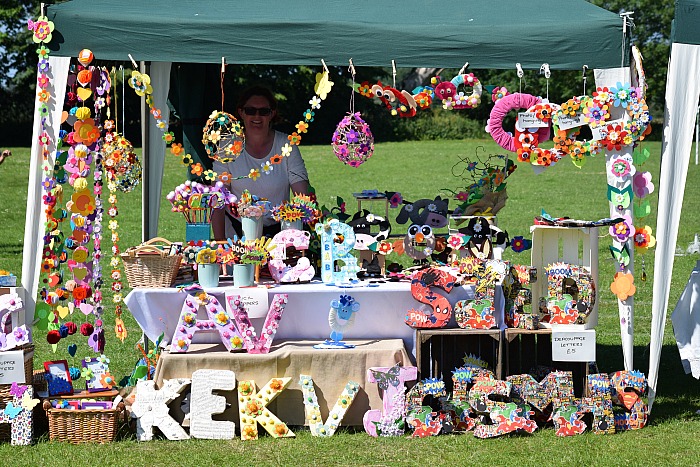 Refreshments were available in the school hall and outside from the Wistaston Scout group.
Dane Chaplow, Chairman of Wistaston Community Council, said: "The procession and crowning ceremony were a success and there was excellent entertainment both outdoors and indoors with a splendid range of stalls.
"So many people attended to show their support.
"We are very grateful to the Academy for allowing us to use their premises.
"We are also indebted to all the volunteers, stall holders, parade car drivers and local businesses who have supported the event.
"We hope that lots of money was raised for local charities and the Wistaston Community Council."
Admission to the Fete was by donation and proceeds from the gate receipts and stalls go towards other Wistaston village events, such as the Flower and Produce Show, Spring and Christmas Concerts, and the November Fireworks Display.
The Wistaston Community Council needs new members to help organise next year's Fete, as well as the other Wistaston-based events.
Visit http://www.wistastoncommunity.co.uk/ for details.
(Words and pictures by Jonathan White)