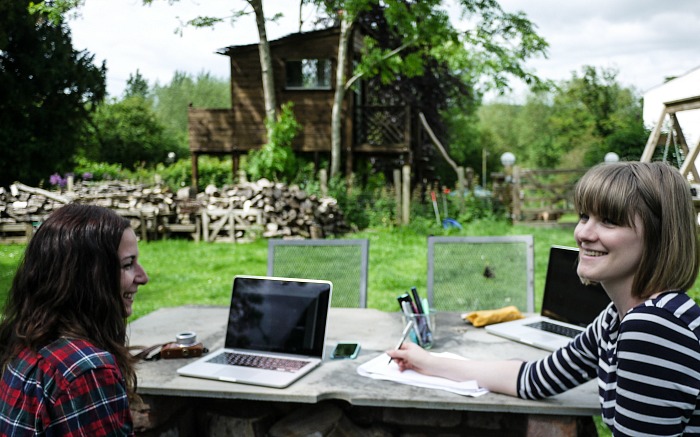 A new independent Creative Design Agency, called Off Grid, has launched in South Cheshire.
Two friends Sally Evans and Kim Farrall have teamed up to run the new enterprise, based in Shavington.
The agency will work with clients graphics, branding and digital design.
Off Grid co-founder and designer Sally Evans said: "Businesses have so much opportunity to create a brand that people will want to invest in with a real and authentic story, but often don't know where to start, or are even aware of the opportunity that lays before them.
"People now know how important design and branding is for their business.
"But they can become overwhelmed and not know where to start.
"With our experience, which spans many disciplines and sectors, we can confidently work with businesses to answer these questions."
Sally and Kim, originally from Cheshire, spent the past nine years living and working in world cities, including Manchester, London, Amsterdam and New York.
Their previous brands include The Cheshire Wildlife Trust, The Telegraph, Jaguar Land Rover, Pharrell Williams, Reiss, Doc Martens, Bently, Boohoo, Very, MUFC, Zavvi and Coggles.
After working together at a digital agency in Manchester for the past few years, they wanted to build on their creative partnership and take a new approach to projects.
Kim added: "It feels like such an exciting time to be back in Cheshire, plus the beautiful countryside and inspiring people were hard to be away from.
"We want to immerse ourselves in the creative scene and provide high levels of design services for local businesses, proving that you don't just have to look to the big cities for the talent, it also lives here, hidden amidst the leafy backdrop of the region."
You can get in touch with the agency at [email protected]