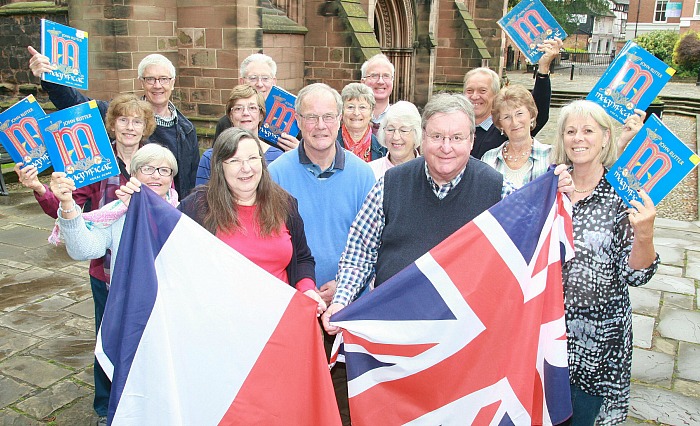 Dabbers will say a special 'Bienvenue' to a party of French singers visiting Nantwich to celebrate 60 years of twinning with Macon.
Nantwich Choral Society is staging a joint anniversary concert with Ensemble Arpège de Mâcon at St Mary's Parish Church on July 15 after visiting the French town to stage a sell-out concert in May.
Choir members travelled to Macon, famous for its wines, to perform a joint concert commemorating their long friendship and love of music.
In the audience was Mayor of Crewe, Cllr Diane Yates.
She said: "The two choirs performed a truly memorable concert, before a huge audience and gave me an opportunity to very publicly support the twinning with Macon."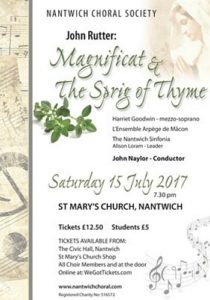 Now preparations are in place to welcome the Maconnais singers to Nantwich.
They will stay with local families, visit places of interest and be honoured with a reception at Nantwich Civic Hall on July 14.
The following evening they will join Nantwich Choral Society in presenting John Rutter's 'Magnificat – The Sprig of Thyme' accompanied by mezzo soprano Harriet Goodwin and a full professional orchestra.
Society spokeswoman Elizabeth Lea said: "This very special twinning between Crewe and Nantwich and Macon has promoted friendship and mutual understanding since 1957.
"It remains untarnished by politics of the day and our two choirs have a strong bond cemented by our love of culture, music and art.
"We hope Nantwich people will help us create wonderful memories for our French guests by turning out in force to the concert."
For tickets to the July 15 concert, performed by the Nantwich and French singers, visit www.nantwichchoral.org.uk