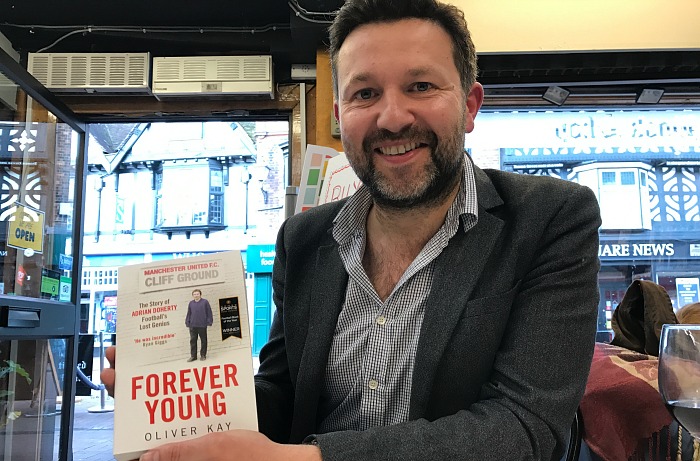 Top football journalist Oliver Kay returned to his Nantwich roots for a special talk about his award-winning book.
Kay, The Times' Chief Football Correspondent, who grew up in Nantwich, discussed the launch of "Forever Young: The Story of Adrian Doherty, Football's Lost Genius" at the Nantwich Bookshop & Coffee Lounge.
The publication won the 'Specsavers Football Book' of the year at the Cross Sports Book Awards.
Doherty was a gifted youngster at Manchester United in the early 1990s who was described as "incredible" by Ryan Giggs and "out of this world" by Gary Neville.
Adrian's inspiring and often amusing but ultimately tragic story is the subject of the book, although his is not the typical 'lost talent' story.
It's a story of a guy who felt like an outsider in the world of professional football and who liked to write poems and go busking with his guitar on Saturday afternoons.
He saw his football ambitions wrecked by injury, and then went on to lead a very different life, centred around his love of music, poetry and other interests.
Steve Lawson, from the Nantwich Bookshop & Coffee Lounge, said: "Oliver regaled a large audience at the Bookshop with the remarkable tale of Adrian Doherty and everyone remarked what an enjoyable evening it had been."
(words and pics by Jonathan White)