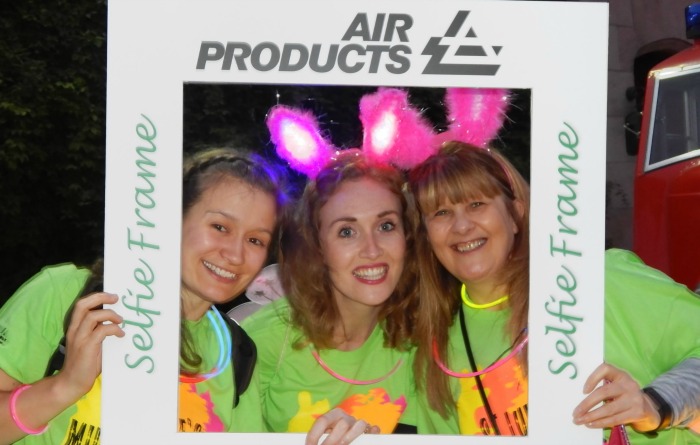 Hundreds of Crewe and Nantwich women helped raise a staggering £175,000 when they took part in St Luke's Midnight Walk.
Around 960 women lit up the streets between Nantwich and Crewe as the Walk was held for the 13th time.
They completed either 13.1 mile or 6.5 mile routes, dressed in neon, starting at Reaseheath College in Nantwich at midnight and with a halfway point at the MMU Campus in Crewe.
Air Products sponsored the event and brought added colour and excitement with their illuminating helium balloons, a wonderful addition which looked stunning against the midnight sky.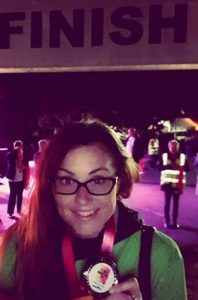 Tim Hulbert, Vice President for UK and Ireland at Air Products, attended the Walk and met many of the women who took part.
He said: "On behalf of the Air Products team I'd like to say a huge "well done" to everyone who took part in The Midnight Walk 2017.
"As always, it inspires many great stories, personal achievements and fund raising efforts so it's been an honour for us to be part of making it happen.
"We are committed to actively supporting our local community where so many of our team members live as well as work.
"Our long-standing association with St Luke's Hospice is an important part of that, so thanks again to everyone who walked, stewarded or contributed in some way over the weekend.
"What you've accomplished will help St Luke's continue to make a real difference."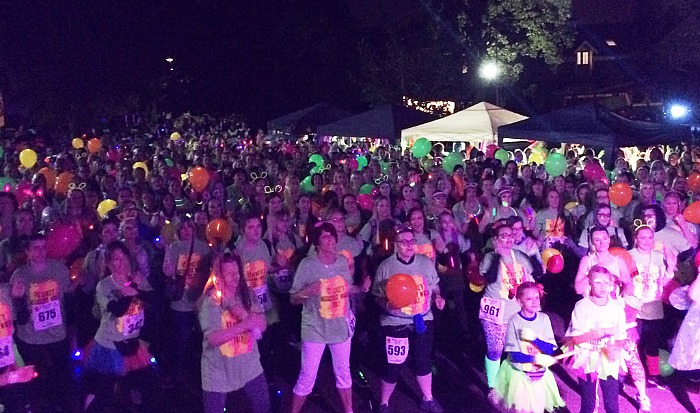 Participants enjoyed pre-walk entertainment with Emma Wilkinson's famous 'Clubbercise' warm up and The Make Up Project were on hand with glitter face paints ensuring everyone looked ready for the challenge.
Friendly volunteers handed out medals with hot food and drinks ready at the finish line, courtesy of Roberts Bakery, McDonalds, Waitrose and Perry's Produce in Middlewich.
The event was supported by more than 150 volunteers, including local Scout groups.
Jane Thompson, head of events at St Luke's, said: "A huge well done to all of the amazing ladies who took part, they truly did themselves and St Luke's proud.
"Thank you as well to Air Products who were our wonderful sponsors this year, to other local businesses who supported us, and to all the volunteers who gave up their time to, the event simply could not have happened without them.
"This was a truly fantastic evening and has raised so much money for our Hospice."
Over the 13 Midnight Walks held, more than £2.5 million has been raised.
The Midnight Walk will be back next year. Visit www.stlukes-hospice.co.uk/event for more details.