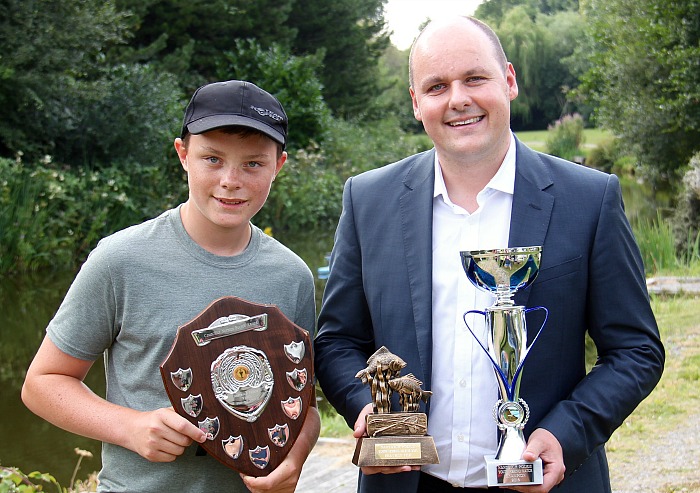 Planning is in full swing for this year's Nantwich Police Youth Fishing Competition.
The popular event returns on Tuesday August 15 and young people aged 10 to 16 from across the area are being encouraged to sign up.
Nantwich-based PC Matt Stonier, who helps to organise the event, said: "The competition will be held at Bay Moulton Border Fisheries in Waybutt Lane, Crewe.
"No fishing experience is necessary and entry is free and includes refreshments, lunch and prizes in various categories.
"The event offers a great day of summer fishing in a safe environment, as well as a bit of healthy competition with your local community officers."
Last year, Adam Biddulph (pictured) won heaviest individual fish as well as overall bag weight at the contest at Bay Moulton Border Fisheries.
Scores of youngsters took part in the event which was organised by Nantwich Police beat team.
And it's hoped this year's will be just as popular.
Download an application form and email your completed form to [email protected] or return it to Nantwich Police Station.