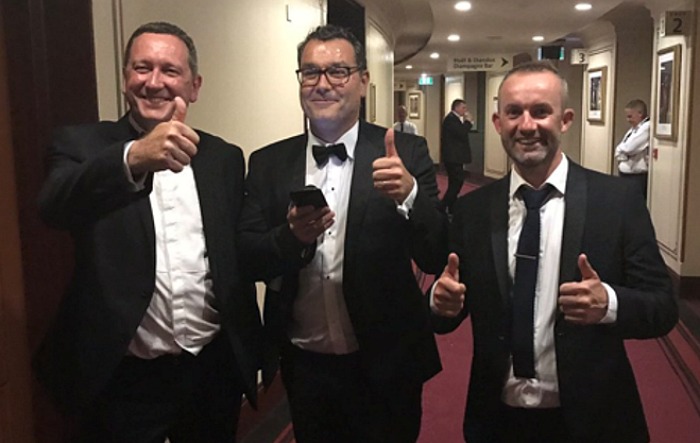 Bosses at The County Group based in South Cheshire are celebrating after winning Insurance Broker of the Year 2017.
The firm, based in Crewe and Nantwich, collected the accolade at The British Insurance Awards at the Royal Albert Hall in London.
The County Group, which now employs 250 staff at 22 branches, was nominated in the Insurance Broker of the Year category, which was sponsored by Aviva PLC.
Alastair Christopherson (Deputy CEO), Dave Clapp (CEO) and Kevin Catterall (Chief Sales Officer) were there to accept the award.
Dave said: "To collect the Insurance Broker of The Year Award on behalf of the whole team at The Royal Albert Hall, made me so unbelievably proud.
"Thank you to every single one of you who are all making it happen every day as part of "Team County"!
"Our success is largely down to our commitment to excellent service, which all members of staff contribute to – whether that's speaking to clients directly or ensuring the smooth day-to-day operations of the business, which impacts massively on customer experience.
"We would also like to say a massive thank you to all of our loyal and valued clients that have experienced our products and services.
"Each and every one of you makes all of this possible and to know we have such wonderful customers makes all of this worthwhile."