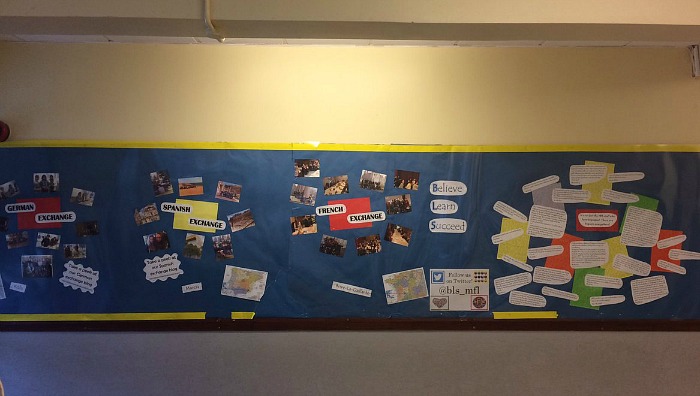 Brine Leas School in Nantwich is in the running to scoop £10,000 of paint in a colour and design makeover national competition.
The Audlem Road school hopes to brush off its competitors to win funds to give its foyer and entrance hall a much-needed lick of paint.
The school entered the competition to help transform its Modern Foreign Languages wall, which is used by 1,400 students each day.
Associate Assistant Headteacher Charlotte Lewis said: "Brine Leas is a happy, hard-working, and dynamic school that seeks to empower students to activate their own creativity and enterprise.
"Our vision is for our foyer to be transformed, through its design and decoration, into an inspirational space that celebrates languages and encourages our students to take their places as citizens of the global community."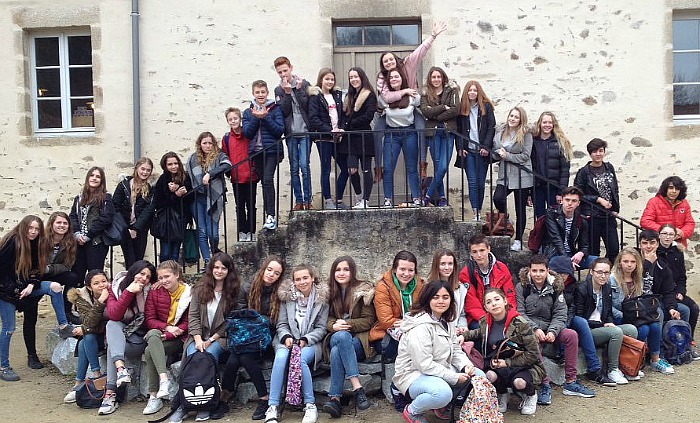 Dulux Smarter Spaces aims to encourage pupils to be actively involved in the decoration planning process.
It's believed by designing their own learning spaces, children are more likely to engage in the classroom.
In a recent survey of teachers, nearly 40% said a neglected environment such as a classroom affected learning.
And 28% claim it can have a negative effect on behaviour, and a fifth (20%) believe attendance is affected.
Led by Matthew Burton, of Channel 4's Educating Yorkshire, the competition will see one primary school and one secondary school each win £10,000 to help revitalise their learning environments.
Matthew Burton said: "My years as a teacher have taught me how important the aesthetics of a school are in inspiring learning in the classroom.
"I've seen first-hand the effects school environments can have both on the part of the pupils and the teachers – the way a classroom and a school looks can have a huge impact."
Schools around the country were invited to submit a 300-word entry explaining why they would be most deserving of a £10,000 transformation.
Just six secondary schools are now in the running, including Brine Leas.
Entries will be open to a public vote until Friday September 8.
A panel of judges, including Matthew Burton, Professor Stephen Heppell, and colour and design experts from Dulux, will select the winning schools.
To help Brine Leas win, visit www.schoolofdreams.co.uk and vote for Brine Leas School's entry.