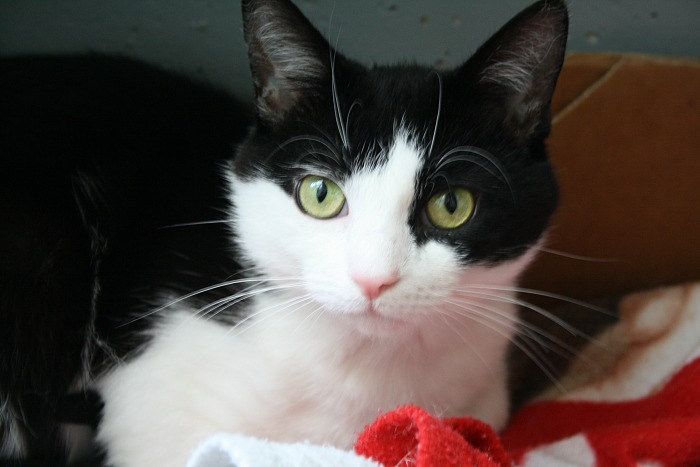 A cat who arrived in the RSPCA's care in Nantwich with a hole in his neck, exposing his jugular vein, is waiting for his purr-fect home.
One-year-old Buddy was found as a stray in the streets of Congleton with blood around his neck.
An RSPCA inspector took him to the charity's Stapeley Grange Cattery, on London Road, Nantwich, where he has since recovered and is now available for rehoming.
Joyce Mellor, deputy manager of the cattery, said: "We don't know for sure how he got the wound.
"It was very deep and you could see his jugular vein – he would have been in so much pain.
"The wound didn't appear to have have been caused by another animal, so there is the sad possibility that this injury was inflicted by by a human.
"He has recovered really well and we now really want to see him into a new home.
"He is very shy and doesn't immediately trust people, which may be as a result of neglect in the past.
"However he has improved during his time with us and he at least lets us stroke him now, although he does get scared by any sudden movements and loud noises.
"He will be such a lovely family cat.
"Ideally he should be the only cat in the household and because he is so timid, we are looking for experienced cat-owners."
Anyone who is interested in adopting Buddy can contact the Stapeley Grange Cattery on 0300 123 0722, or visit the cattery, in London Road.
The cattery is open between 11.30am and 3.30pm every day except Monday.